Seven signs of stress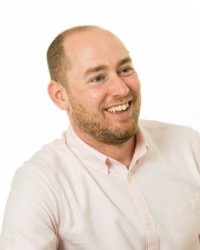 According to the Health & Safety Executive, 'Stress, depression and anxiety' are the second most commonly reported work-related illnesses. Stress can occur for a number of reasons from family or relationship problems to work-related issues. You may be suffering from physical stress or mental stress without even realising it so these are a few of the signs that you may need to seek some support with.
Lack of sleep
According to the National Sleep Foundation, "Stress causes hyperarousal, which can upset the balance between sleep and wakefulness." Getting a good night's sleep is so important when maintaining a healthy lifestyle and stress can cause you to toss and turn all night leaving you feeling sluggish the following day.
A busy mind
Sometimes when you are dealing with stress, it can completely take over your mind. You may struggle to escape your thoughts and find yourself constantly distracted. There are many things you can do to overcome this such as meditation, yoga and breathing techniques. Another great way to deal with a busy mind is to talk through its contents with a professional and allow them to support you to get out of overwhelming yourself and into control.
No desire for physical contact
You may be a naturally affectionate person and enjoy a cosy night in on the sofa with your partner, but stress is exhausting and can result in a lack of desire to become physically intimate with anyone which can ultimately affect your relationships.
Weight changes
Stress can cause your metabolism to change. During stress, it is likely that you may lose your appetite, or develop stomach issues that cause weight gain. It is also likely that you may stress eat and lose control of your diet also impending weight gain.
Short temper
You may feel like you have no patience and the smallest things are beginning to get on your nerves. Stress makes you irritable, this can cause arguments among those close to you and it may feel like it's out of your control even if you want to feel relaxed, your temper takes over. This is also a lot to do with your willpower. We spend all day using our willpower to prevent us from shouting at our colleagues and getting fired. By the time we get home, our willpower is depleted and our partner or our children get it full throttle!
Headaches
Stress causes tension headaches which can be extremely painful. These pains are usually in the forehead or the back of the head and neck. There are stress-relieving tactics that you can practice to reduce the pain.
Procrastination
Do you find yourself putting important tasks to the bottom of your to-do-list? Do you do anything but the task you're meant to be working on? Procrastination can be a main factor of stress. If you can abolish your procrastination, you may notice a change in your stress levels.
If you are struggling to cope with your stress, there are many options for you to guide you through your stressful time. A coach, I can help you combat your feelings of stress and support you to achieve the balance and happiness you desire and deserve.
Note: Some physical symptoms may not be due to stress, or you could be worried if you've realised that you're under a lot of stress, in which case see your doctor. Just remember that we all feel stressed from time to time and registering some of these symptoms is no cause for alarm but you should take action to address your stress. For a complete overview of stress, I recommend you visit mind.org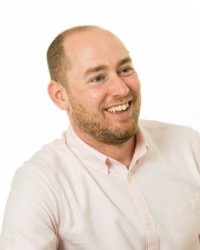 About Chris Dudley
Chris supports individuals to transform their lives through life coaching and therapy. Chris became a life coach having first experienced coaching and NLP as a client. It was through this he freed himself from his own mental health challenges. Now Chris supports others to break free and achieve the life they desire and deserve.