Regain your gym mojo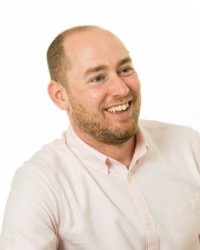 We set goals we are confident will bring around the changes we crave in our life. Whether that's weight loss, improving our fitness, maintaining a healthy diet or sticking to a schedule. More often than not our goals turn a little sour and we lose our mojo. This can be for a few reasons and I've listed these below along with the steps to take to rectify them.
Set towards goals. Set goals which are based on where you want to be, and not what you're moving away from. Many people set goals which move them away from where they are but lack focus on where they want to be. Therefore, once they are no longer where they were they begin to relax their commitment a little. In theory, if a person says they want to exercise more, they could run for a bus the next day and decide they've achieved their objective!
Define and remind yourself of your WIIFM. When setting a goal, you need to ask yourself; What's in it for me? What is the reason I am setting this goal? What will I ultimately achieve? It's important you have a clear connection with the benefits of hitting the gym. I know the days my personal trainer is pushing me my hardest I have to connect with my WIIFM and recite it like a mantra, "You're fit, you're healthy, you're strong and you're going to look great in your wedding suit!"
Visualize your end result. You have to give your brain a clear picture of where you aim to be, visualize your future self. How will you look? How fit will you be? What will you be able to achieve physically? This allows your brain to set a new standard of what is normal and then each day as it checks your criteria against your current state it will register that you have work to do to achieve the norm. This will support you in staying on track and motivated. It's also good to stay focused on the end goal rather than your immediate results, often people can become disheartened as the changes can seem so minor when monitored daily.
Switch up your routine. We lose our mojo when our brain registers activities as habits, as much as good habits can help us our brain can easily get bored. We crave certainty and comfort but at the same time, our brain needs uncertainty and variety. Making changes to your gym sessions can have a massive impact on boosting your mojo. Try out a different class, book in a PT session, go to the gym at different times than usual, take a friend or family member with you. You can do anything which will trigger your brain to go 'Hey, this is different to what or how we usually do the gym.'
I'm confident these tips will have you reacquainted with your mojo in no time!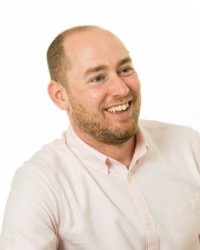 About Chris Dudley
Chris supports individuals to transform their lives through life coaching and therapy. Chris became a life coach having first experienced coaching and NLP as a client. It was through this he freed himself from his own mental health challenges. Now Chris supports others to break free and achieve the life they desire and deserve.