Mindfulness Practice: Overcome addiction issues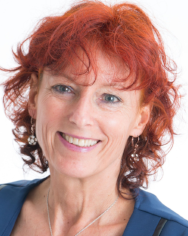 When your life has been dominated by an addictive urge,  regardless of what the addiction is about (food, alcohol, gambling, sex), the process of recovery shows similar 'symptoms' in different cases.
Once you have decided to walk the path of recovery, you know that invariable you will be hit by the desire... And that is one of the most frightening situations, because you know that you can't respond with the behaviour of the past; if you did you would be relapsing.
What has proven to be really helpful tool to face the fear and anxiety that goes with the urge is meditation or mindfulness practice. It can bring instant release and for most people is very easy to start with.
How to use meditation to prevent relapse.
Make sure you are sitting or lying down comfortably. Close your eyes. Then look inside and start to paint the picture of your desire: how does it feel to have that drink, is it like a warm glow, or a numbness, or a... fill in the picture in your mind.
Next step is to paint the picture of your anxiety: what happens in your body when you are anxious and fearful about picking up that glass? Feel the battle that goes on inside you and try to describe it in your own words.
Then gently breath in and out.
When next you breath in, breath in warmth, when you breath out, let go of the fear.
Imagine this movement as a flow, where the anxiety leaves and the warmth replaces it.  
Repeat this for as long as you want, but at least 5 minutes.
After that, observe how you feel.
If you don't feel calm at all, close your eyes again and focus on your breathing only. When you breath in, push your belly out, then fill your lungs. When breathing out let go of air first in your belly, followed by your lungs. Imagine that your body moves like a wave. Do this calming practice for at least 5 minutes.
Once you are used to this practice, you can do it at any moment you need it.
Meditation is like sports, when you train regularly, it is much easier to get 'into' it because your body and mind know how to respond.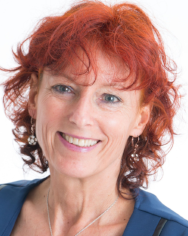 About Mariette Jansen
Dr Mariette Jansen (Dr De-Stress) is a psychological coach, using therapy models, coaching techniques and mindfulness meditation to help you become balanced, stress free and in control of your life.
Focus areas are work-life balance, confidence, food/diet stress and general stress.
Author of two books: on meditation and exam stress.