Mentoring: It's more than just a second opinion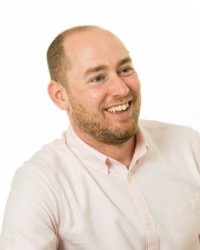 Personal development takes time and patience; change and clarity can't be achieved overnight, and maintaining the motivation to pursue your goals can be a challenge. To achieve lasting results, you need someone who can cheer you on through the challenging times and the good, keeping your energy levels high.
Time and time again, people struggle to stay focused on what matters to them, which is why mentoring can prove to be great to complement coaching. But if you're wondering what makes mentoring so effective, here are a few ways it benefits individuals, and why it's so much more than 'just' a second opinion:
Pinpoint your passion
When you reach a crossroads in your business, career or personal life, it can be hard to decide where to turn next. You may have been ploughing a clear path for years, but if you've had a change of heart, it's time to return to the drawing board.
A mentor will take the time to get to know you and, in doing so, help you learn more about yourself. People change; their aspirations, values and passions are as flexible as fresh clay, so spending the time to gain a greater understanding of you can help to define those goals and renew your focus.
Someone to soundboard
Ideas are like cars whizzing through your head. As the traffic builds up, it can be difficult to see the road ahead. Making sense of your thoughts and mapping out a plan of action is infinitely easier if you have someone to bounce ideas off, one by one.
Over the course of a session, you'll probably find that the answer was on the tip of your tongue all along, just waiting for the right moment to present itself. Whether you're setting up a business, striving for a better work/life balance or bogged down in a personal crisis, it's always good to find a neutral voice to consult.
Believing wholeheartedly in you
It's only natural for us to harbour self-doubt, but often this can do more harm than good. A number of factors can trigger these beliefs – childhood influences, toxic relationships or significant failures in the past – and rarely represent the truth of who you are now, at this moment.
Limiting beliefs can hold you back from the things you're passionate about and capable of; a mentor will challenge these views, bringing out a more positive mindset that will help you fulfil your potential.
Mentoring gives you much-needed guidance and support through pivotal times in your life, whether that's to accelerate your career, get your business off to a flying start or combat the feeling of hopelessness when things get tough in your personal life.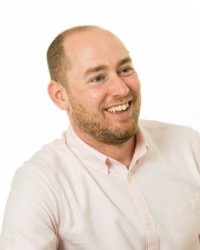 About Chris Dudley
Chris is a life coach and business mentor, who designs bespoke programmes for those seeking to change and achieve balance and success in all areas of their life.

Chris uses a combination of coaching, mentoring, NLP, hypnotherapy, time line therapy and training.

Chris' clients are passionate and committed to be more tomorrow than they are today.