Loving yourself: 3 tips to make a gentle start!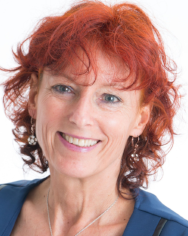 In our culture there seems to be a negative energy around the concept of 'self-love'. It is acceptable to look after yourself, and care for yourself, but the moment the word 'love' comes in, we become a bit edgy. It was only in 1956 that Eric Fromm (psychologist) proposed that loving oneself is different from being arrogant, conceited or egocentric. The psychological term for self-love, still, is narcissism; which is a mental condition of negative, egocentric self-centredness and self-adoration.
Selflove is essential if you want to love others. What is the value of giving away something that you don't value for yourself? Like giving a present that you don't want for you? Also, being able to give yourself love means you are less depending  on others for this basic need and become stronger within yourself. Self love? I highly recommend it.
But... how do you do that?              
Without indulging in a overwhelming love affair with yourself, you can make a good start by looking at what you currently do to yourself.
How much do you judge yourself? The first step to loving yourself is to STOP JUDGING YOURSELF AND ACCEPT YOURSELF as you are. You are much more interesting when you are different. You are much more interesting when you are you. If you are clumsy, accept it and laugh about it. If you are bad at navigating, smile and leave a bit earlier, as you know your journey will take longer than somebody else's (that is what I do). Celebrate who you are, because if you want it or not, you are the only person that travels with you from birth to grave.


How kind are you to yourself? Communicate and TALK LOVINGLY. Stop telling yourself off and if you realise you are still putting yourself down, change the tone of voice and the impact. Instead of 'I am so silly', just change that to: 'That type of behaviour is really me. Isn't it great to be so distinctive?' What we say to ourselves, is connected to what we think and thoughts become reality.


How gentle do you treat yourself? TAKE ACTION that are loving towards yourself. Don't push yourself continuously, allow time for daydreaming, inefficiencies, joyful activities and silliness. At this very moment, think what you can do that make you feel really good; and if that is possible, act on it now. If you can't do it now, make sure you do it soon. Make sure that every day, you take 3 loving actions to yourself.
There are lots of things you might be thinking of. If you want to treat yourself lovingly on Valentine's Day, why not sign up for my Mindfulness Workshop 'all about love'. During a 2 hour workshop, get in touch with your core source of love! Through relaxation and mindfulness meditation connect with your inner beauty and peace. Feel strengthened in your love, and be able to nurture, spread and share the love.