Job hunting and keeping morale up is tough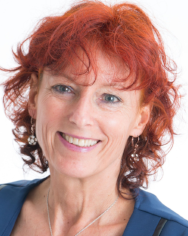 Is there a resemblance between giving birth and finding that job you need?
Yes there is. Read further if you want to know more.
Most likely, you're reading this article not because you are to give birth, but because you are in the process of finding that job. This is an intensive, stressful and difficult task, which is also character building, mood testing and challenging. For the effort alone, you should be given the job.
Unfortunately, that is not how life works. So, it is up to you to keep going.
Let's return to the metaphor of giving birth. This might be an educational piece for those of you who haven't had the experience (which is at least true for every man who reads this!). Being pregnant is a stage of preparation: painting a baby room, buying furniture and clothes, looking after yourself as a mum-to-be by resting and eating well, writing a birth plan and counting the days until labour will start. This is very similar to preparing for a job: choosing the type of job, reading about potential employers, getting your CV in perfect condition, looking for the applications to fill in and waiting for the invitations for interviews.
The interview stage can be likened to labour. When in labour, you will not know (not even Kate Middleton knew) when the baby will arrive. The estimated time is between 10 and 30 hours. How many contractions is that? I wouldn't know, but imagine that a contraction builds up to one every few minutes; count the minutes per hour and the number of hours and you've got your estimate.
What keeps the mum-to-be going? For a start there is no way back - but on another note, every excruciating, tormenting painful spasm (contraction) brings her closer to the end. When that point will be reached is unknown, but what is certain is that it will be reached. So, every contraction is a celebration as a step closer to the achievement.
If you can step into the frame of mind of a woman in labour, and if you are able to view every application, every rejection and every disappointment as one step closer to the job-offer, you will put yourself in a positive frame of mind. And, as the law of attraction works in every field, you will attract positive responses in the end!
It is all about keeping it going, knowing your goal and believing you will reach that goal. What you don't know is how many hiccups (or metaphorical contractions) you have to overcome on the way.
A coach can help you to make this process less painful by supporting you to create self-awareness, and by performing a personality-analysis and looking at what your key requirements in a job are you can set yourself up for a positive experience instead of  a draining, exhausting and demotivating one.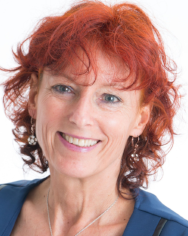 About Mariette Jansen
Dr Mariette Jansen (Dr De-Stress) is a psychological coach, using therapy models, coaching techniques and mindfulness meditation to help you become balanced, stress free and in control of your life.
Focus areas are work-life balance, confidence, food/diet stress and general stress.
Author of two books: on meditation and exam stress.