How to use LinkedIn for your career shift
People are always asking me how to make best use of LinkedIn. I think it is a fantastic resource for building a network, finding a mentor, searching for live jobs and mapping your career journey.
Let me tell you how to make the most out of LinkedIn. You do not need to subscribe or pay any money to become a member - you can do all the tactics below without it costing you a bean!
1. Create a decent profile - imagine this is the cover letter and CV you want to show a prospective employer, somewhere you would love to work. It is just that. Hundreds and thousands of people can visit and view your CV every day. They might even do it while you are on the phone to them. So create a page you are proud of. Include your skills and passions and keep it personal - sound like you, professional and authentic.
2. Start spending time looking at other people's LinkedIn pages. If there is a role you would love, you can learn a lot by understanding how someone else got there. Spend time looking at their career paths and perhaps even asking them for help or advice!
3. Network - write a personal message and invite people you know already to start off with. Then if you have come across someone you admire, write them a personal note and invite them too. I don't know why people are more likely to reply to a LinkedIn mail than a regular email - I just know they are. But consider it like internet dating - this is an opportunity to connect - you want to follow this up with a face to face meeting or a call asap. I have found mentors, business partners and clients this way.
4. Employers pay a lot of money to advertise jobs on LinkedIn. So you can apply safe in the knowledge that these are current opportunities. But better than that - when you find a job you like you can email the person who posted it and arrange a call to find out more. Always call and speak to someone before you apply for any job - you are connecting on a personal level and as long as you do your research, ask smart questions and demonstrate your fit, the call will take you to the top of the application pile.
And all this is totally free! If you've any questions, please get in touch. Always happy to help. And I wish you every success for your 2014 career switch!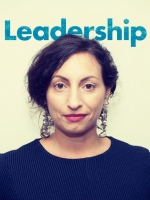 Hello. I'm Erica Sosna. The career coach for the Hero in you. Let's face it - careers advice wasn't so hot at school and most of us left without a clear sense of our strengths and drivers. So it's no wonder my professional, creative, talented clients are in a muddle!We spend too long at work not to enjoy it. There is nothing better than doing the work you love. And sometimes, we need to take… Read more
Located in Godstone.
Can also offer telephone/online appointments.
To book an appointment, please get in contact: