How to Overcome the Biggest Barrier to Career Success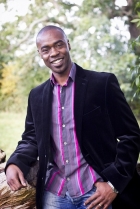 One of the biggest barriers that can prevent people from moving from the mediocrity of their current job to a fulfilling career path is limiting beliefs. Chances are that you don't actually know what your ideal career path might be, but it could even be a limiting belief that is stopping you from finding out.
Do any of these statements sound familiar?
'There is no such thing as an ideal job',
'I can't afford to retrain,
'I don't believe that anyone can help me to find a job I'd love'
There may be others.
Limiting beliefs will stop you from taking action towards things that you really want in life, including a fulfilling career.
Limiting beliefs are a bit like glass walls – you only really notice them when you are confronted with them, head on. However, if they're not challenged and, most importantly, replaced with new positive and empowering beliefs, you can be pretty sure that you'll be destined to continue following a career path you don't enjoy.
There will be some constraints that you can do nothing about, but others can be overcome. It's therefore vital that you learn to distinguish them. The only way to find out is to challenge each one when they come to mind.   
So here are some questions that you can ask yourself to challenge your limiting beliefs:
Where did this belief come from?
What is the evidence for this belief being true for you?
How much is holding on to this belief costing you on a daily basis?
Would you like to change this belief?
What evidence-based belief or affirmation can you replace your limiting belief with?
The key here is that your new belief must be evidence based. It's not simply a case of thinking positively. It may mean that you actively seek out someone with similar circumstances to you who has a different outlook or perspective. But you must make the effort to find such a person in the first place. The problem with limiting beliefs is that they are so engrained in our psyche that we naturally look for evidence to prove them and we fail to see contrary evidence. For example, if you believe all taxi drivers are poor drivers, you'll never observe or look out for their good driving skills.
Rather like new shoes, new beliefs or affirmations can take a while to get used to but the more you think it and repeat it whenever the old belief crops up (and trust me, it will) the more you'll get used to it.
Finally, here are a few other limiting beliefs and constraints that you may be able to identify with and challenge:
I am too old
I am underqualified
I am the wrong sex
My experience is all in one industry
Nobody loves their job
You need to be selfish to work your way to the top
I fear approaching people/networking
I lack confidence in my abilities
I'm worried I'll be going out of the frying pan and into the fire
I lack up to date skills
I fear I'll make the wrong decision
I can't choose between so many options