How to make time to find the right career for you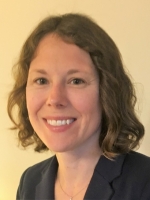 How many times have you said:
'I don't have enough time'
'I'll do it next week'
'I wish I had more time'?
We all say these things, don't we?   Not having enough time is such a common feeling and a challenge often referred to by individuals when talking about committing time to their career progression or development.  There appears to be so much to do and little time to do it in.

Searching and applying for jobs, developing your potential at work or changing career is time consuming. Completing a substantial job application requires you to set aside a
few hours in the week.  Preparing for a subsequent interview will take a few more hours.  Before you know it, one job application process has taken hours/days of your time.
If only we could wave a magic wand and be offered the job of our dreams without committing too much time to the process. 
Unfortunately, there are no magic wands and if we want to achieve something in our career we have to be realistic and give it the time commitment it deserves.    
'I still don't think I have enough time.'
If this resonates with you, begin by breaking down how you spend your time. 
There are approximately 98 waking hours each week. How are you spending these hours? How many of these hours do you spend at work, on your career, on your family
or on your health and social life?  How many hours seem to be unaccounted for?
Are you achieving what you want to achieve in your career in the time you have available?  If not, read on.
You now know how you are spending your waking hours each week.  The next step is to reprioritise your time.  
How important is your career for you and how much of your time do you want to commit to it?  Be honest with yourself.  If you do want to spend more time on your
career, reprioritise how you spend some of the hours in your week and put aside chunks of time to focus on it. 

If you like numbers, perhaps look at it in a different way. 
What percentage of your time would you like to spend on your career development?  For example, spending just
5 hours a week working towards a career change is only approximately 5% of your time.  
Start making small alterations and do seek the help of a career coach if you are finding it difficult.  By taking responsibility in this way you will be able to control your future and find the right career for you.
"You will never "find" time for  anything. If you want time, you must make it."

- Charles Bruxton