Have you hit a wall in your career? How to climb over it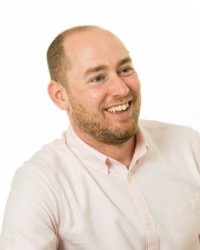 Life coaching has led me down many different paths, granting insight into how our personal and professional ambitions can influence one another. Over and over again, I've encountered people who know they've reached a crossroads, but can't quite figure out a way forward.
Many of us aim to climb the hierarchy at work, or solidify those dreams of becoming self-employed. I'm here to tell you that knocking down any wall in your career takes time, patience and the will to examine your truest characteristics.
Bringing your goals into focus
The pressure of employment can lead us into roles we don't really want, driving us down a path of unfulfillment in a belief that this is the way things were destined to turn out. But this simply isn't the case – we spend most of our adult lives in the workplace and you deserve to be empowered by the role you have.
So, first off, ask yourself: Do I really want to be doing this? If not, what's stopping you from switching careers or taking another route in your organisation?
Personal development means admitting there are some things you're not entirely pleased with and understanding why. In doing so, you can begin to form a plan of action. Your CV might need brushing up, or you may have to save a set amount of cash and time each month for that extra qualification – whatever the barriers are, it's beneficial to get some perspective and realise you only have one life to live as you choose.
Distilling your character
Limitations to our personal development come in many packages. There could be issues at home, with a spouse or partner, or other close relationships in crisis, pulling you down into a dark part of yourself. When this happens, it's easy to lose sight of what's important to you; entrepreneurs, especially, can fumble with the direction of their business as they deal with personal turbulence.
I want to bring you back to the essence of who you are and the heart of what your career or business can be. By consulting on how you exhibit your talents, what leadership qualities you could hone and the portrayal of your professional image, there's a strong chance for retrieving what inspired you about work in the first place.  
Careers are a by-word for commitment: If you aren't committed to your future – whether it's a social hang-up, professional doubt or the sense of being stuck in a rut – then life won't reward you as it should. Career coaching services can help you achieve and embrace a healthy work life. Over several weeks, or even in a single intensive session, you can ensure that you approach your career feeling bolder, happier and confident that you're on the right path for you.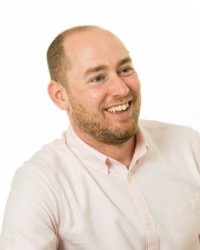 About Chris Dudley
Chris is a life coach, who designs bespoke programmes for those seeking to change and achieve balance and success in all areas of their life.

Chris uses a combination of coaching, mentoring, NLP, hypnotherapy, time line therapy and training.

Chris' clients, like him, are passionate and committed to be more tomorrow than they are today.