Four entrepreneurs who benefit from business coaching the most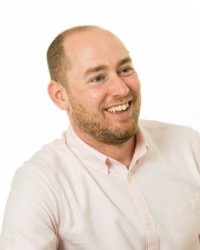 Running a business can be liberating, but it's not all smooth sailing, even if your idea is rock solid. Countless businesspeople find it hard to map their direction out in real terms: where they're going and how they're going to get there.
Since a business identity can speak volumes about who you are, I'd like to define four entrepreneurs who tend to reap huge benefits from business coaching.
The start-up
Launching a venture takes some doing. Aside from the pressing issue of how, exactly, you'll support yourself until revenue rolls in, there's the wider strategy to consider. Branding, marketing and sales all should be in the bag before you announce yourself to the world.
Start-ups may take a little while to find their feet. It's crucial to maintain a level head at this stage – too many complexities will overwhelm you otherwise. Business coaching helps you manage the responsibilities of self-employment and ensure that vision becomes a reality.
The crossroads
You may be happy with how things are ticking over, and then – boom – a thought enters your brain: what if it's time to expand, or present a whole new range of services for a demographic you haven't touched yet? Business can be just as much about change as staying headstrong with your current targets.
For anyone at a crossroads like this, a business coach can chip away at the underlying fabric of what's possible, and how it might be accomplished. Assisting you in figuring out what's feasible with the resources at hand, or what momentum your latest idea can build on.
The work-a-holic
Putting your back into a business model can really sap your energy, mental fortitude, and work/life balance. Pretty quickly, the scales can tip over into a frantic, exhaustive routine of meeting professional obligations. The first step I recommend any entrepreneur make is design your lifestyle and then fit your business into it.
To lighten the load, a business coach will sit you down – a relief in itself – and see why you're coming close to a burn-out. Whether the solution lies in redirecting your time or leaving some clients behind as you recuperate, make sure that entrepreneurial drive doesn't swallow you whole.
The slippery slope
Calamity can strike anyone, no matter how successful they've become. Clients backing out of a deal at the last second; valuable equipment on the fritz; a personal matter boiling over into your workload… These things can drag a business down with incredible speed and ferocity.
All the more reason, then, to take a business coach on board, who'll be your greatest ally in times of crisis. Very few situations are unsalvageable, and you'd be surprised what can be gained with a focused eye on your finances and capabilities.
Don't be afraid to reach out for support that could get you to the top of your industry food chain. Achieving balance and success is down to surrounding yourself with like-minded role models, your business coach should be one of those people.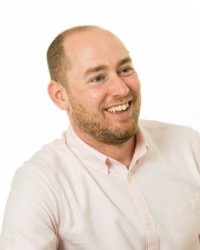 About Chris Dudley
Chris is a life coach and business mentor, who designs bespoke programmes for those seeking to change and achieve balance and success in all areas of their life.

Chris uses a combination of coaching, mentoring, NLP, hypnotherapy, time line therapy and training.

Chris' clients are passionate and committed to be more tomorrow than they are today.