Follow your Heart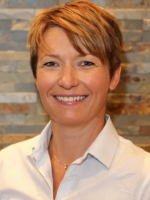 Follow your heart - not the money - for success and happiness.
It's a joy to see people who have a real passion for what they do. You can see it in their faces and in the way they stand and move. You can hear it in their voices. They are following their heart and have put their passion at the centre of their life.
Sadly though, some people find that the logical, practical, fearful part of the brain whispers constantly in their ear that they can't POSSIBLY follow their dream. It's too risky. What would other people think? Powerful memories of fear and hurt, from as far back as childhood, can play a part in telling them they need to take the safe path, and not rock the boat, even if it makes them sad and unfulfilled.
In the world of business one of the biggest mistakes you can make, I believe, is to 'follow the money' instead of following their heart. If you are thinking of setting up your own business are you going to do what really makes you happy - or can you see another route which you think will pay the bills and mean greater financial security? The chances are if you take that second path and it's not something you love, or even like, it won't work for you.
We all need money to live - but never underestimate how far you can go and what you can achieve when you follow your dream. The energy that will come from doing what makes you happy - and the honesty and authenticity you will radiate when your work is your passion - can attract success.
If you're not convinced by the choices you have made - in your personal life as well as in work - no-one else will be confident in you either. Don't accept a job you don't want just because it comes with a good salary. In the same way, don't put energy into relationships with people you don't like or love just because of the materialistic things you think you can gain through the connection.
It takes an honest impartial look at all aspects of your life to really understand what we love and what we don't love. That's where a life coach can come in, asking the right questions to help you reach the decision that's right for you.
Sometimes it's those 'leap of faith' moments which result when you listen to your heart to bring about the biggest and best changes. Have you ever looked back on decisions you have made and thought, 'I don't know why I did that at the time - but look at the exciting, positive things that have happened as a result!'?
Have you ever been in such a happy place that you felt like you were radiating positive energy? It's at those times that we are more likely to go out of our way to help others - and those good deeds and favours often get repaid many times over.
Call it 'karma', or 'fate', or 'luck', or the 'law of attraction', but positive energy seems to attract more positive energy while negative energy - bred by unhappiness and discontent - can result in a downward spiral.
My experience - and I've seen it more times than I care to remember - is that when you make a decision based on what your heart tells you to do, then however it turns out, you are likely to see that it was all for the best. If you fight your instincts to make a decision borne out of a negative emotion like greed or anger there is every chance you will regret it.
Whenever you reach a crossroads in your life and weigh up the pros and cons about what to do next there is only ever one decision that feels right - which your heart tells you. But years of fighting your feelings can mean that you've built up layers of 'sound proofing' that stop you hearing that little voice of truth and honesty.
A life coach can help you strip away those layers and take you back to the vision and values that should be guiding your life.