Eating disorders explained: what does it mean to be obsessed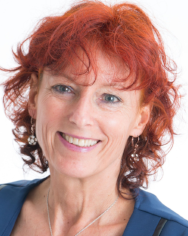 Anorexia and bulimia are possibly the most known names for behaviour that points to an unhealthy relationship with food and body. There are a few more labels, and within the labels, there are endless variations of behaviour, often with a very similar source of emotions. Lots of women show elements of an eating disorder in a mild or more severe form. The difficulty is to understand when it is time to become serious about what is going on for you. I have been behaving bulimic for over 20 years and never recognised it as something that was to be taken seriously. However, I read loads of books about it, understood why my circumstances drove me into this type of behaviour and knew every diet under the sun – from experience. Only in retrospect do I understand that I would have lived my life to the full way earlier, had I addressed what was unhelpful behaviour.
For someone who is not familiar with eating disorders, an explanation. The usual pattern is: good day, hardly any food, very restricted or fasting, bad day, losing it and going for it, stuffing yourself with whatever is available because it is not about taste it is about filling yourself up, making yourself unwell, then throwing up or using laxatives, feeling even more unwell, beating yourself up and start all over again with the hope and the focus of a good day.
Weird behaviour, isn't it?
What about the emotional and mental processes? After a good day, feeling proud and in control – I did it, I can do it – but never fully convinced because deep down is that sense of threat and danger – how long can I sustain this for? When am I going to be attacked by the unstoppable binge beast, when am I going to be beaten again? I don't believe I can win, I know I will never win, but I keep on trying, and losing, and crying and feeling how I get further and further and further down.
There are many different levels of a disturbed relationship with food, there is always the element of behaviour (eating) and the emotional and mental elements of confidence and belief (I can't do it) and self-worth (I am not worthy).
Anyone who recognises that their relationship with food gets in the way of their happiness and well-being should take action and find support to make changes. It will get worse if you don't seek help, it can only get better if you do reach out.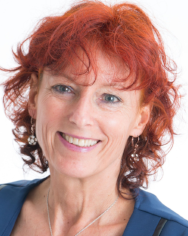 About Mariette Jansen
Dr Mariette Jansen (Dr De-Stress) is a psychological coach, using therapy models, coaching techniques and mindfulness meditation to help you become balanced, stress free and in control of your life.
Focus areas are work-life balance, confidence, food/diet stress and general stress.

Author of two books: on meditation and exam stress.