Can career coaching really make a difference?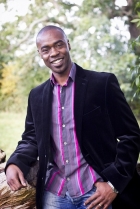 You may be at a point in your career where you're desperate to make a positive change towards work that will give you true satisfaction. Perhaps you've had enough of those 'wine o'clock' conversations with friends about how unhappy you are at work – it's now time for action. Maybe it's time to get professional help. But can it really make a difference?
Many people have reservations about seeking help from a career coach, partly because they don't believe that they can really make a difference. Surely it can't be as simple as signing up for a few sessions and then 'voila', you're in your dream job? Well, if that's what you're thinking, you're right. It's not that simple…most of the time. After all, you may be at the mercy of a job interview panel akin to being in the Dragon's Den. Ultimately, you can only control the controllables, and that's what you would focus on during the coaching sessions. 
Coaching isn't about being given all the answers. A good coach will say that you, and only you, are responsible for getting the results you want. The role of a coach is to simply ask the right questions, challenging when necessary and to help you to walk away with an action plan that will take you a step or two towards your ultimate goal. Ultimately it will be down to you to take the necessary action to put yourself in the strongest possible position to achieve your career goal.
Taking action sounds easy, but we all know it isn't. There are likely to be a number of barriers that can hinder or prevent you from taking action. The role of a good Career Coach is to help you identify these barriers and most importantly, to challenge them. Some may be insurmountable, but not all.
Another reservation people have is that they believe their career is so specialised that a career coach cannot possibly have the 'required' industry knowledge. Knowledge can be useful, but it's not always necessary. As I've mentioned already, the role of the coach is to ask you the right questions that will enable you think of effective solutions. Coaching is not about having all the answers or imparting some inside knowledge.
What if you don't know what your career goal is? Many of my clients will come to me because, although they know what they don't want to do, they don't know what they do want to do either. I always say that the more you know yourself, the more likely you are to know what type of work will suit you most. Therefore, the coaching process will at least start off with helping such a person to identify their motivated skills (i.e. the skills they enjoy using), values and interests. These can then be matched to real opportunities.
If you are sure about the direction you want to go in, a good career coach can help you with your job searching strategy. This where advice may be given by coach, who may offer support with your personal branding, networking and the job application process.
The key thing is to be clear at the outset as to what you want the outcome of the sessions to be. Your coach will then be able to assess how realistic the goal is for both of you to work towards in the allocated time. However, there is always the possibility that the goal can change along the way as you make new discoveries. A good coach will give you that flexibility.
If you're now thinking that you can do most of the above on your own, remember that good old word; 'accountability'. You can always try and go it alone, and you may well succeed; however, a career coach can help you to take the direct route rather than the scenic route. The aim of career coaching is to help you to reach your goal faster than you can do it alone.
If there's any doubt, you can always speak to people who have been through the coaching process. A good career coach will have client testimonials on their website, but you can take things further by asking your potential coach if you can personally speak to any of his or her previous clients. They may just give you the reassurance you need.