Business owner or employee?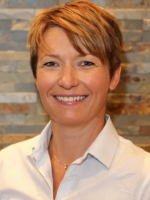 Are you a business owner or employee? Taking that leap of faith from employee to self-employed can be one of the most daunting and fearful steps you might ever take. A step that most people think about or procrastinate over for many years; some never taking.
So if you've been thinking over a business idea - taking one of your passions to market or dreaming of being self-employed and not sure if it's for you - take a look at these pointers and questions to help you to make the right decision to move forward:
1) Stop, look up to the ceiling or sky, clear your thoughts and think for a minute. If you knew you *couldn't fail* *money was no issue* would you embark on your own business and what business start-up would you embark upon? If you answer in the positive to both questions it's clear you at least have an idea for your own business and a passion for doing something different.
Passion, positivity and decisiveness is a great start to the world of self-employment. Now, it would be really easy to keep your idea as a dream and stay in the comfortable zone - 'better the devil you know' - dependent on your situation. However, as Mark Twain once said: 'You'll be more disappointed by the things you didn't do, rather than the ones you did'. So, is this a business idea or line of thinking you keep coming back to?
When it comes to challenges you face at wor, how do you handle them? Challenges in a small business always arise. The important thing to remember is that you're not alone – there are always others to help you resolve them, as long as you build up a good support network (through networking), have the ability to ask for help when needed, and the skills and resources to listen to advice and make decisions. Is this you now, or is this a skill you want and need to learn? Answering yes or nodding along tells you, you have the attributes of a business owner.
Taking small and consistent steps are key for any employee wanting to move to self-employment and business owner to get a start-up off the ground. Are you prepared to face your fears and start moving forward? Write down (with a pen and paper) three small steps and three big steps you could take to make that transition. The next step is to take action on one of those steps and then keep taking the next one...