Boost your work-life balance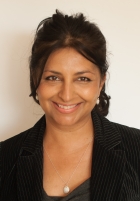 We may have started the year with good intentions but by the time the daffodils are in bloom, many of us have begun to cave in under the pressure of juggling it all. But take heart; being in control of your work life balance can enhance your well-being as well as your career, and spring is the perfect time to re-new your resolve. 
In a busy, hectic world where more and more people have their work switch set to permanently 'on', it's not always easy to achieve and maintain a healthy work life balance. A demanding work culture and desire to succeed pushes people to work longer and longer hours and, for many, this is seen as a badge of honour. The rapid move to digital has blurred the lines between home and work, and we may feel like we are never off duty. Add to this the changing roles of men and women, the ever- stressful commute to work, a rise in self-employment and a belief that we need to have it all, and it's not surprising that people can feel conflicted or have a sense of failure at work, home or both. The snowballing effect of this pattern can be extremely detrimental to mental and physical well-being, leading to insomnia, stress, anxiety, depression, physical illness, problems with relationships and more. 
NLP is perfectly placed to help you understand how you engage with life, what's really important to you and what  you make time for. Fundamental areas for exploration include, managing time, creating boundaries, making distinctions between quality and quantity, setting meaningful goals, simplifying life and finding time for relaxation and fun. 
If you'd like to start to get to grips with your work life balance try a few of these tips: 
Be clear about your needs: Identify what really matters to you and let people know. It's important to be open and let others know too - don't rely on them reading your mind. 
Create boundaries: To achieve balance it's critical to respect your own boundaries and for others to respect them too. This could be anything from deciding under what circumstances and which conditions you'll work overtime, to when you will check emails/take meetings or accept calls from home etc. 
Leave work at work: Develop a mentality that work is for work and the rest is for home life and home chores, leisure, relaxation etc. 30 minutes before you leave work for the day, take time to jot down a list of everything that's on your mind and park it, at work, for the next day - it's not going anywhere, but you are!
Say no more often, work smarter not harder and embrace the off switch on your tech gadgets and social media! 
Are you ready to put a spring into your work life balance this year?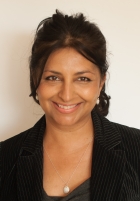 As a NLP master practitioner and life coach, Yvonne supports clients through change to give them more confidence, help them become 'unstuck' and move forward - keeping them focused, motivated and on track. Sessions are designed to open up horizons and create new possibilities. Yvonne also runs inspiring workshops throughout the year.… Read more
Located in Ashford.
Can also offer telephone appointments.
To book an appointment, please get in contact: