And so to bed... how to get a great night's sleep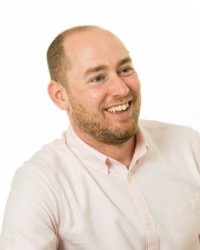 Getting a good night's sleep is crucial. It affects your mental and physical health and the quality of your waking life. If you lose out on hours when you sleep, you're likely to have no energy when you wake up in the morning.
More people toss and turn at night than you would believe. There are things you can do to prepare yourself for a great night's sleep, ensuring you feel fresh and ready for whatever life throws at you the following day.
1. Avoid lie-ins
... Even at the weekend! If you feel throughout the day at the weekend, opt for a daytime nap rather than sleeping in. You are more likely to feel sluggish when waking up for work during the week if you start sleeping in late at the weekend.
2. Control exposure to light
It is recommended not to look at bright screens up to two hours before you plan to go to sleep. Make sure your room is dark when you go to sleep and even if you get up during the night, keep your lights off because it's harder to get back to sleep when you have been exposed to light. It is important in the morning to expose yourself to bright sunlight in the morning and to have natural light at your workplace to keep you awake and motivated.
3. Avoid eating before bed
Try not to eat anything past 8pm. Eating a heavy meal before bed can cause indigestion and heartburn. Consider eating your dinner earlier in the evening to avoid unnecessary pain when you're trying to go to sleep.
4. Wind-down
Do some breathing exercises or muscle relaxation techniques before bedtime so you feel completely relaxed and free of any negative thoughts from your day. Go to sleep without worrying about the stress of work or the cleaning you have to do the following day. Face every day as it comes!
5. Create a bedtime ritual
Why not try and get into the habit of something every night before bed so you recognise that when you do this activity, it's time to relax and go to sleep? I suggest doing things such as: reading a book, listening to a relaxing music playlist, or listening to a podcast. Go retro and return to childhood bedtime rituals, have a bath using bath salts (lavender and chamomile are perfect scents for sending you to sleep after you've dried off), get in a comfy pair of pajamas and then curl up in bed and prepare to dream.
If you feel like your sleeping habits may be more severe, perhaps you have been getting symptoms of insomnia; there are lots of ways you can seek help for this. Speaking to a life coach is a great starting point, they can help you to understand the problem and support you to turn your life around so you're feeling on top form every day!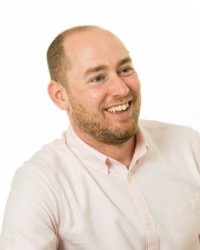 About Chris Dudley
Chris supports individuals to transform their lives through life coaching and therapy. Chris became a life coach having first experienced coaching and NLP as a client. It was through this that he freed himself from his own mental health challenges. Now Chris supports others to break free and achieve the life they desire and deserve.