7 signs of anxiety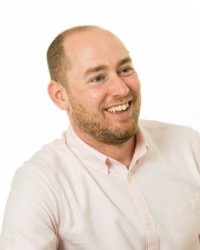 In a survey covering Great Britain, results showed that more than 1 in 10 people are likely to have a 'disabling anxiety disorder.' When you suffer from anxiety, the world can close in on you and make you feel alone and isolated. You may feel weak and believe that the best thing to do is to stay in bed all day because nothing can harm you there.
"Anxiety does not empty tomorrow of its sorrows, but only empties today of its strength." - Charles Spurgeon.
Anxiety incorporates both the emotions and the physical sensations we might experience when we are worried or nervous about something such as starting a new job, having a baby or getting divorced.
What are the symptoms?
If you think you suffer from anxiety, there are physical symptoms to look out for:
nausea
tense muscles and headaches
pins and needles
feeling light-headed or dizzy
faster breathing
sweating or hot flushes
irregular heartbeat
raised blood pressure
needing the toilet more frequently or less frequently
As well as physical signs, there are also various psychological sensations that you may feel when suffering from anxiety.
1. Fearing the worst
Do you regularly ask yourself 'what if?' and does it stop you from attending events or going to interviews? 'What if I mess it up? or 'what if nobody talks to me there?' when you suffer from anxiety, you tend to expect the worst and think about it until it makes you feel like it's best for you to stay at home.
2. Dwelling on negative experiences
Are your negative experiences outweighing your positive experiences? Anxiety can make you feel like your negative experiences are more relevant than your positive ones.
3. You're known as 'the flakey friend.'
A social outing concerns you, you feel yourself becoming more and more uncomfortable about the fact that you're not at home. You try your best to enjoy yourself but can't help feeling nervous and on edge. You feel more relaxed if you decline to go out with your friends but you are very aware that they think you never want to do anything.
4. You're always tired
People are always telling you to get an early night, but the truth is, no matter how much sleep you get - you're always sleepy. The smallest tasks drain you and you feel the need to have a nap after everything.
5. But you have trouble sleeping.
When it's night time and you need to rest you find yourself tossing and turning and you can't close your eyes. Your thoughts are going crazy and you can't stop worrying about every little thing in your life. Once you eventually drift off you sometimes wake up in the middle of the night with another concern.
6.  Everything irritates you.
When you feel anxious, everything seems to rub you up the wrong way. If you're always frustrated with other people, anxiety can show itself through ongoing irritability even if nobody is doing anything to annoy you purposely.
7. No focus.
When suffering from anxiety, you may have difficulty paying attention to things or concentrating on tasks or even focusing during a conversation. You may find yourself procrastinating tasks and putting them into the back of your mind until last minute.
If you are struggling to deal with your anxiety, there are many options for you to overcome it. A Life Coach can help you combat your feelings of anxiety and support you to achieve the balance and happiness you desire and deserve. 
Note: Some physical symptoms may not be due to stress, or you could be worried if you've realised that you're under a lot of stress, in which case see your doctor. Just remember that we all feel stressed from time to time and registering some of these symptoms is no cause for alarm but you should take action to address your stress. For a complete overview of anxiety, I recommend you visit mind.org.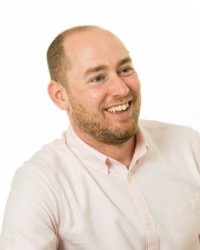 About Chris Dudley
Chris supports individuals to transform their lives through life coaching and therapy. Chris became a life coach having first experienced coaching and NLP as a client. It was through this he freed himself from his own mental health challenges. Now Chris supports others to break free and achieve the life they desire and deserve.