7 sign of depression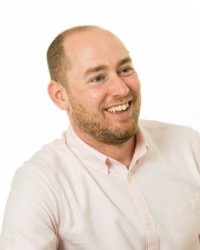 7 signs you're depressed
Depression is the predominant mental health problem worldwide, followed by anxiety, schizophrenia and bipolar disorder. It isn't always easy to differentiate between sadness and depression. However, there are many significant differences. Depression is a serious medical condition that impacts the lives of approximately 350 million people globally. Luckily, your body knows how to alarm you when you may be suffering from depression. Here are just a few signs that you may be dealing with more than sadness:
1. Feeling hopeless and helpless
Your family and friends keep reassuring you that things will get better and you'll feel fine in a matter of time, but something prevents you from believing that it's true, and absolutely nothing will improve your situation.
2. Self-loathing
You wake up and look at yourself in the mirror and feel shame. You feel like you've let yourself go and you find it easy to pick out multiple flaws that you've never noticed before. You have started to feel worthless and find it easy to criticise yourself on everything.
3. Reckless behaviour
Have you picked up a bad habit that you never did before? Excessive drinking or gambling? Are you driving recklessly and not fully concentrating on important tasks, causing danger to yourself without realising it? If you're engaging in activities you usually wouldn't engage in, perhaps you are trying to distract yourself from the problem.
4. Sudden anger
Have you recently started to snap at everything and feel frustrated by small things? If your temper has dramatically changed, your tolerance levels are low and everyone is starting to get on your nerves even if they've not necessarily done anything wrong - this could be a sign that you're facing depression.
5. Unexplained aches
Are you experiencing headaches more regularly? Do you wake up with back pain or muscle pain when you've never suffered from them before? Unexplained pains and aches are a symptom of depression and are worth visiting your GP about.
6. Concentration blocks
Do you struggle to focus and keep your attention on the same thing? Do you find yourself forgetting things despite having a good memory? Lack of focus and finding decision making tough is another sign that you may be suffering from depression.
7. You're bored of everything
You no longer enjoy your favourite hobby, you have no motivation to even read your new book, intimacy with your partner is a distant memory and you just feel like your life has hit a roadblock and you can no longer have fun doing the things you've always loved.
If you are struggling to deal with your depression, there are many options for you to begin the journey to overcome it. A life coach can help you combat your symptoms and emotions and support you to achieve the balance and happiness you desire and deserve.
Note: Some of the listed symptoms may not be due to depression. Just remember that we all feel sad from time to time and registering some of these symptoms is no cause for alarm but you should take action to address your feelings if you feel like they're stronger than feelings of sadness. For a complete overview of depression, I recommend you visit mind.org.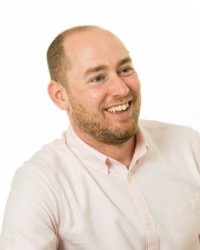 About Chris Dudley
Chris supports individuals to transform their lives through life coaching and therapy. Chris became a life coach having first experienced coaching and NLP as a client. It was through this he freed himself from his own mental health challenges. Now Chris supports others to break free and achieve the life they desire and deserve.