5 Ways to Prepare for a Successful Career Change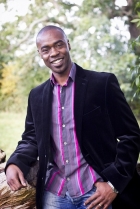 A career change is a major event in a person's life and making the decision to change does not happen overnight. So if you're serious about changing career, there's a few things you can do to help you mentally and emotionally prepare for such a transition (even if you don't know what you want to do!).

1. Try something new 
Last autumn I joined a steel band for beginners. Within 3 months we were performing in the town centre to an audience of late night Christmas shoppers! The buzz was amazing.

Because changing career is a huge step, get in the habit of making changes by doing something else that's new, but on a smaller scale. You may want to join a gym, train for and run a 10K or even start an evening class. Such small steps can give you the confidence to make bigger changes later on.

2. Get inspired
Think about someone famous who really inspires you. Spend some time reading about them. Perhaps he or she has written an autobiography. It doesn't have to be someone famous - it could be someone you know personally. Choose to spend time with them and seek to understand what really makes them tick.

What movies really inspire you? How about watching it this weekend?

Even a short holiday break can do wonders for getting the inspiration you need to make necessary changes in your life.

3. Banish the demotivators
On the flip side, it's also important to spend less time with people who are energy drainers. You know the ones I mean - the people who settle for mediocrity, the people for whom the glass is always half empty etc. Never underestimate the negative impact they can have on you, especially when you want to make changes in your life.

4. Do what you love doing
We have wonderful hormones called endorphins which give us that feeling of elation and feeling on top of the world. They are released when we do activities we love. Spending time with friends, regular exercise and even an active sex life are three examples (although we're not always in control of the latter!). Whatever you love doing, keep doing it regularly.

5. Look at the positives
If you can't stand your current job and the career path you've chosen, it can be easy to forget the positive things that have happened which have helped you get to where you are today. It may sound cheesy, but take a step back and count your blessings. What are you grateful for in your life? The best foundation to make a successful career change has to be a positive one.