12 Assumptions That Will Keep You in a Job You Hate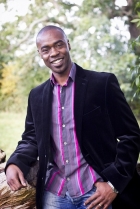 1. Assume you would need to retrain.
2. Assume that you would need to spend a fortune to retrain for your dream job.

3. Believe that your current job is all you're good for. There's nothing else you could do. Who are you trying to kid? This is as good as it gets.

4. Believe that no one actually enjoys their job. Effective work equals hard slog and long hours. Fun happens outside of work, if you've got the time and energy.

5. Assume that you can't afford to take a drop in salary to do a job that you feel is right up your street. There is no way you could sacrifice some of the luxuries you have in your life at the moment. These are the things that keep you sane – the gym membership, Sky subscription, the annual trip to the Maldives…. there is absolutely no alternative to your current lifestyle.

6. Believe that you're too old to be thinking of a career change. Any recruiter would simply laugh at your application.

7. Believe that you're too young to be thinking of a career change. You've worked hard to gain the qualifications necessary to do the job you're doing. How could you throw it all away, even if you're unhappy? You need to see it through for at least 10 years.

8. Assume that no one would believe that you could possibly be unhappy at work. You have a good salary, great perks and a status most people can only dream of. So just grin and bear it, stiff upper lip and all that.

9. Assume that if you can't work out what you'd really love to do all by yourself, no one can help you.

10. Assume that although your partner knows you're totally miserable at home because of your job, he or she is grateful that you're bringing in a decent salary and are able to support the family and pay the mortgage. After all, that's far more important than your own happiness.

11. Assume that now is not a good time to be thinking of a change, despite your unhappiness. It's tough out there and you should be grateful you have a job. To be thinking of a career change is purely self indulgent.

12. Assume and believe that assumptions and beliefs are not supposed to be challenged.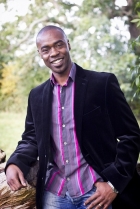 Mark Anderson is a career coach who works one to one with adults and young people to help them decide on the right career path for them.… Read more
Located in Worthing.
Can also offer telephone/online appointments.
To book an appointment, please get in contact: