Home

>

Work-life balance workshop
Work-life balance workshop
18th May 2019, 9.30am - 12.30pm
Industry, 1 Overleigh Road, Handbridge, Chester, Cheshire, CH4 7HL
How's your work/life balance?
Perhaps you're feeling overwhelmed?
Has something changed in your life that has lead to an imbalance?
Objectives of the workshop:
To consider what balance is and its importance.
To enable you to identify what gets in the way of balance.
To provide you with some tools and techniques to help you to achieve the balance that is right for you in the future.
To give you the opportunity to reflect on where you are now and your ideal.
Having a good work/life balance is key to living a healthy, happy life. It gives you time to de-stress, to socialise, build meaningful relationships, make memories and, most importantly, relax.
This workshop provides you with opportunities to reflect on the balance in your life. Taking time out to explore what's important to you and think about what is getting in the way of achieving the balance that's right for you is a step in the right direction. With the help of a variety of thought-provoking tools and exercises, you can begin to identify what you need to do to strike the balance that's right for you. 
The Mental Health Foundation states:
"The cumulative effect of increased working hours is having an important effect on the lifestyle of a huge number of people, which is likely to prove damaging to their mental well-being".
Poor mental well-being directly affects how you behave at work: a UK government report on work-related stress demonstrated that stress accounted for nearly half of all working days lost because of ill health.
 When balance is achieved, benefits can include:
Improved overall mental health.
A chance to build meaningful relationships.
Increased energy levels in all aspects of your life.
Improved personal performance in your place of work.
Lower levels of sickness and stress.
Improved mood and overall feeling of well-being.
Wherever you are in your life, it is important to maintain a positive state of emotional well-being so start by finding a couple of hours one evening to invest in your well-being!
Testimonials: 
A few testimonials from the team at Woodlands Primary School, Ellesmere Port, Cheshire:
"A great workshop with ideas to implement." "Interesting activities, really thought-provoking. A brilliant, really interesting session. Thank you!"
"A great time for reflection and discussion."
"A variety of good ideas to help improve my work-life balance."
NB: A variety of complimentary light refreshments will be served upon arrival to boost your energy levels and ability to focus on your own needs after a busy day! 
Follow the link below to book your place:
https://www.eventbrite.co.uk/e/work-life-balance-workshop-tickets-5487159943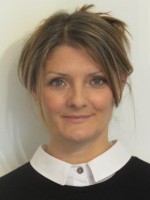 This workshop is facilitated by a qualified career management and personal development coaches: Amanda Greatorex, My Personal Life Coach Amanda brings over 20 years experience of supporting and empowering others to overcome challenges, achieve their potential and live balanced lives.