>

Wholeness: Balancing feminine and masculine energies
Wholeness: Balancing feminine and masculine energies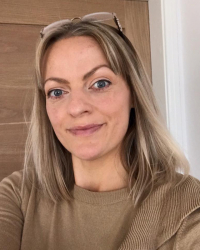 15th March 2021, 9.30am - 11.30am
Regardless of gender, we have both feminine and masculine energies working within us. When they are fully integrated in their healthiest aspect, they work together in harmony to help us live a fulfilling life emanating from the balance within. 
In the spirit of personal leadership, we will explore these energies and help you to identify where balance is required to become more whole and more of who you really are. 
This is a group Zoom with content, workbook and pauses for reflection.
Understanding our inner energies
Everything in our lives works better when we are balanced within. We feel whole when all parts of ourselves are owned and utilised but much of the time, we are not living in the fullness of our selves. There are parts of us that have been suppressed or not fully brought into their power. When we can bring all these elements into harmony, they play a beautiful song, a song of clarity, purpose and authentic power.
Whether you want to realise your full potential in your work or business, bring the fullest expression of you into the world, enhance your relationships with others and yourself, a healthy blend of the masculine and feminine energies is required.
Our inner energies are creating our external reality. There are messages for us in every situation and interaction we have to learn more about ourselves and to alchemise these two energies from within to fulfil our destiny.
When these energies are balanced, we are integrated and whole. This is personal leadership. Let this session be an opportunity for you to discover more about yourself and become more of who you really are and step into your authentic power.
              "A house divided against itself cannot stand" - Abraham Lincoln.
You might work in the corporate field where you are likely to experience wounded masculine energy or you might be an artist wanting to bring your work into the world. You could be a healer wanting to make your business financially viable or you may have or be starting your own business and want to empower others. You might be aware that your relationships are not as good and fulfilling as they could be. Perhaps you know that you want a different future but you're not quite sure what that looks like yet. Maybe you just want to feel balanced. This topic applies to all of us. 
It wasn't until recent years when I changed my view of all of this and transformed myself from the inside that my entire life changed for the better. I am embracing the feminine energy and working with the aspects of the masculine energy in a much healthier way and it has brought me to a level of happiness, centredness and grounding that was a foreign concept to me previously. I know it is my truth and my purpose to help others find their balance too. I know who I am now and I am growing in strength and embracing my sensitivity. So much has changed, it's an awesome journey. Will you join me?
For more information and to book your place, visit: https://www.trybooking.com/uk/events/landing?eid=16599&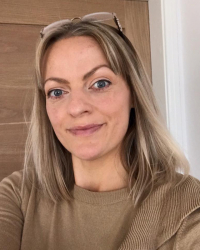 I am Amanda Green and I believe in transformation from the inside out by tuning into our most powerful messengers; emotions. This work can enable you to do anything from understanding your anxiety to fulfilling your destiny. Amanda Green, Emotional Health Coach www.amandagreencoaching.co.uk