Home

>

The power of positive thought
The power of positive thought
Phone:
01233 878474 / 07968 785714
Date & Time:
15th May 2018, 10am - 1pm
Location:
Charing Surgery
1 Surgery Close
Charing
Ashford
Kent
TN27 0AW
Email organiser
The role of the mind and emotions in your state of health is a vital one. It's an essential component to the healing process. By understanding this relationship you can claim a greater role in your own wellbeing. Yvonne has created a series of NLP & health workshops focused on different aspects of health and how NLP can help.
This fascinating workshop looks at the role of positive thinking for better health. Your mind and body are one. Your body hears every thought you have and every word you say. In fact, it probably knows you better than you know yourself.
You'll learn about:
The role and power of positive (and negative) thoughts
The unconscious mind
The power of beliefs and the importance of creating new empowering ones
The positive intention
Communicating with your body and symptoms
Phobia/allergy cure.
You'll also get to see a demonstration of a NLP intervention, and will leave the workshop with a greater understanding of how your thoughts affect your health and wellbeing and how you can empower yourself to better manage your own health.
Parking - in surgery car park.
Further NLP & health workshops in the series:
When I love myself enough - Tuesday 12th June, 10am-1pm.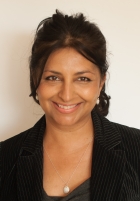 About Yvonne Fernando
As a NLP master practitioner and life coach, Yvonne supports clients through change to give them more confidence, help them become 'unstuck' and move forward - keeping them focused, motivated and on track. Sessions are designed to open up horizons and create new possibilities. Yvonne also runs a range of inspiring workshops for positive change.