The art of giving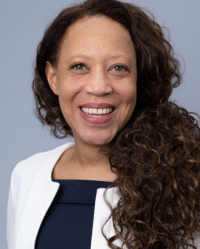 Phone:
0844 776 4744 / 0794 606 3120
Date & Time:
20th June 2019, 6pm - 8.30pm
Location:
Natwest Entrepreneur Accelerator
RBS, 5th Floor, Regents House, High St
Islington
London
N1 8XB
Email organiser
A basic tenet of the psychology of relationships is called the 'principle of reciprocity'. This principle defines the human need and tendency to want to give something back when something is received. This need is strongest when the gift is given without expectation of return. Could this be a key to success in life and business?
How to be a great giver?
Can you give too much?
How can you measure the results of a reciprocation strategy?
Our expert panel of business people will discuss these questions and share strategies for reciprocation that have worked for them.
Event schedule
6.00pm to 6.30pm - networking
6.30pm to panel - discussion
7.45pm to 8.30pm - networking
Panelists
James Adeleke
James is a happy go lucky founder and director of Generation Success. He was sparked into action by the London riots and a dream he had about the difference he wanted to make to the world around him. The vision is a world where there is equality of opportunities and a workforce that is reflective of society from top to bottom. James has a legal background and has served roles on boards and committees. His passions include social mobility, employment, diversity, London, equality, and BAME.
Vee Roberts
Vee Roberts is a multi-award winning brand and marketing coach. A mother to four children aged two to 21, she is also dedicated to serving and empowering business owners to develop credible, consistent brands, using online and offline strategies.
Running more than one business, both as the director of insight2Marketing and founder of inspireUrBiz networking events, Vee regularly shares her knowledge on marketing, branding and social media as a guest speaker and trainer.
Redundancy in late 2010 led Vee to take a leap of faith; becoming self-employed, she started her own business. Working on contracts within local government and bigger public agencies proved to be something she really enjoyed. But, still, something was missing. She wasn't free to do as she pleased.
Vee decided to become her own boss working by her own rules. It was a risk she was prepared to take, fed up of the office politics and bureaucracy. With less than £100, she successfully set up her own business from scratch, using her own knowledge of affordable marketing solutions to make it happen. She was able to grow her business brand online and offline successfully. She now uses her 19+ years of planning and hands-on experience to make it happen for other business owners too.
Andrew Hulbert
Andrew Hulbert, 31, is a successful entrepreneur in the services sector. In 2014, aged 27, he founded his own business, Pareto FM, which has grown to over £10m turnover and 100 staff members in just under four years. Andrew comes from a working-class background and has built his foundations from scratch. He failed his A-levels and scraped into University (the first in his family to do so), where he decided to focus on his future. Andrew went on to complete a Masterâs degree at UCL and won several awards/accolades within the facilities management industry for his contribution to the sector at a young age. Today, Andrew's core interests lay in continuing to build a high staff engagement based business.
Book now - https://www.eventbrite.co.uk/e/the-art-of-giving-tickets-55021012329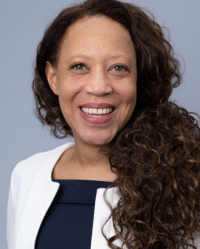 About Jenny Garrett
Jenny Garrett is an award winning coach with over 11 years experience of running a global business.

Her mission is to transform the world for everyone, one empowered woman at a time. She uses her years of experience in coaching and leadership to inspire and motivate people, working with them to deliver career and life-changing results.