Home

>

Relaxation mindfulness meditation - evening programme
Relaxation mindfulness meditation - evening programme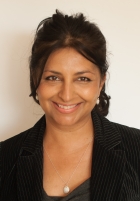 Phone:
01233 878474 / 07968 785714
Date & Time:
10th September - 29th October 2019, 6pm - 7.30pm
Location:
Charing Surgery
1 Surgery Close
Charing
Kent
TN27 0AW
Email organiser
Learn how to relax, manage stress and create a calm mind - for improved health and well-being. Yvonne is pleased to be running her popular eight week programme again at Charing Surgery for the Autumn and as an Evening Programme. This inspiring and informative course is in its sixth successful year and continues to evolve.
6pm-7.30pm weekly from Tuesday 10th September - Tuesday 29th October 2019
More and more people are adding some form of relaxation, mindfulness or meditation to their daily routine for simple relaxation, stress relief or as a means to achieving a deeper communication with themselves. As the benefits are now better understood, increasingly these valuable practices are being applied across lots of different areas, such as business, universities and schools.
Eight week programme £125. Book online or call Yvonne for further information.
Further eight week programmes will run:
9.00am-10.30am weekly from Friday 13th September - Friday 1st November 2019
For those that have already attended a programme or would like to develop their practice, Yvonne runs an Ongoing Practice programme which will run 10.45am-12pm weekly from Friday 13th September - Friday 1st November.
Parking: In the surgery car park.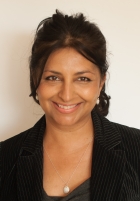 About Yvonne Fernando
Course run by Yvonne Fernando, NLP master practitioner and life coach. This 8 week course format provides the opportunity to learn more about and develop practice in these valuable techniques. The group dynamics are supportive, motivational & fun. Yvonne often includes relaxation, mindfulness and meditation in her one to one work too.