Home

>

Reinvention workshop
Reinvention workshop
Date & Time:
15th April 2018, 9.30am - 3.30pm
Cost:
£95 per person or take advantage of the 'buy one, get one free' - Includes a two-course lunch.
Location:
Mottram Hall
Wilmslow Road
Mottram
Wilmslow
Cheshire
SK10 4QT
Email organiser
Spring is a time of new beginnings…
Are you approaching a new chapter in your life?
 
As you think about your future, are you: 

Clear about what you really want for yourself?
Focusing your time and energy on the right things?
Wondering how you can best use your experiences, talents and skills to reinvent yourself?
Join us on this inspiring, powerful and interactive reinvention workshop.
Everyone reaches a point in life when something has to change. Sometimes, our lives are not as fulfilling as they once were and we know that something is missing. Sometimes we have to evolve and adapt to new circumstances. Sometimes, at this crossroads, the thought of change can be overwhelming. Whatever is driving the desire to reinvent yourself, there is no time like the present to down the cup of courage and take the first step towards your reinvention.
Before pressing the restart button, it's important to step away from the demands of everyday life. Take time out to reflect on where you are now and focus on what you want from the future. Invest a little time and energy in yourself, with like-minded people in a comfortable and confidential environment.
During this workshop, you will:
Get clear on your 'why' or life purpose.
Discover what is important to you.
Understand your motivation and core needs.
Explore how you see yourself now and how you want to show up in the next chapter of your life.
Create your vision for the future aligning it to your new found understanding so that you are happy and fulfilled.
Learn how to set meaningful goals and avoid 'overwhelm'.
Think about yourself and others during this time of change.
Focus on your action plan to turn your vision into reality.
We invite you to join our closed Facebook group after the workshop (for a period of 30 days) where we will share more valuable information on the topic of reinvention. You may also like to keep in touch with those you have connected with on the day to share and support each other on your journey.
Take the plunge and kick-start your reinvention… What are you waiting for?
Strike whilst the iron is hot and book your place on this spring workshop now and make 2018 the year that you choose to do something different!
Testimonials from the Chester Reinvention Workshop on 18th March 2018:
"Thank you Oriel and Amanda. I have a vision. After many attempts, I finally have a picture, the penny dropped in the panic moment. I found the most useful part of the day walking to my happy vision from a happy place. I will no longer be last on my list of things to take care of!" Emma Fawcett-Eustace
"A well-paced, informative workshop offering many opportunities to think and be challenged but with expert guidance. Amanda and Oriel created a safe environment in which I could begin to contemplate making a life change and start redesigning my future." N. Butcher
"A well structured workshop with a good balance of activities to make us think, and then do what we need to do! Going through the exercises helped me to define what I want and where I want to be." C. Roberts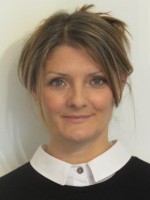 About Amanda Greatorex
This reinvention workshop is facilitated by two qualified career management and personal development coaches: Amanda Greatorex, My Personal Life Coach in association with Oriel Camp, Oriel Coaching.

Both coaches bring over 20 years of experience of supporting and empowering others to overcome challenges and achieve their potential.