>

Raise your vibration workshop
Raise your vibration workshop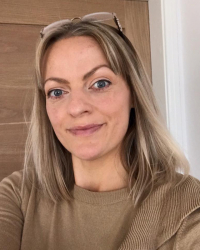 1st February 2020, 10am - 4pm
Early bird - £65 when booking in 2019. In 2020, this will increase to £95
Gain the tools and the confidence to manage your emotions, trust your intuition, overcome limiting beliefs, and make actual change happen.
If you are up for an interactive, thought-provoking and highly practical learning/sharing experience with a small group of like-minded people, then this workshop could be for you.
The focus of the day is positive psychology; it's a mixture of neuroscience, energy, coaching, and more.
It is delivered in a clear and practical way with elements to really stretch your thinking. Understand what happens in our minds in terms of ego vs the real you, the internal battle, connecting with your gut instinct, and trusting yourself.
We will be looking at the powerful impact of maintaining an abundant/growth mindset, your beliefs, where they come from, how they serve you, and how to overcome limiting ones.
We will explore the character strengths of happiness, incorporating these into your daily life, creating a personal vision, and how to bring these intentions into the present.
Feedback from the last workshop has been outstanding and, further to that, change and progress are still occurring from the learning on the day. Music to my ears!
This is a fun day but it is far from fluffy! It could be a game-changer for you. Your thoughts become your reality, so it's imperative to invest in self-development in this area. We can all benefit from a check-in here, as many times we are simply running on auto-pilot and that may not always take us to the best places or states.
You will be provided with a full workbook that you can continue to use going forward, and you're invited to an online community for attendees afterwards.
You will also receive a deck of your very own 'vibe of the day' positive psychology cards.
All you will need to bring is a packed lunch, drinks or snacks in a cool bag and, of course, an open mind and your sense of humour!
£20 of this ticket is the deposit and is non-refundable. The full £65 will be retained if less than two weeks notice is given for a cancellation.
The latest date for a refund of the ticket value (minus deposit and Eventbrite fee, as this is also non-refundable - a total of £40) is 10:00am on 11 January 2020. With higher-priced tickets, this will adjust accordingly.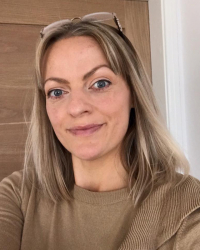 Emotional Health Coach, Amanda Green I use a blend of positive psychology, coaching and psychotherapy to help people better manage their emotions so they can develop a greater level of conscious awareness, feel balanced and energised. Our external world is a reflection of our inner world. Let's make positive change!