Home

>

Portfolio careers: How to work for passion, pleasure and...
Portfolio careers: How to work for passion, pleasure and profit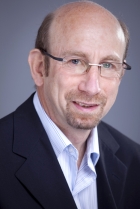 Date & Time:
30th March 2019, 9.30am - 5pm
Cost:
Early bird booking offers from £395 extended to 23rd Feb. Don't miss out!
Location:
Lancaster Hotel and Spa
Brunel University
Kingston Lane
Uxbridge
Middlesex
UB8 3PH
Email organiser
Internationally acclaimed Amazon best selling book now becomes a masterclass! 
Summary
In the 21st century digital age, there are numerous ways for you to earn a living. Steve challenges your perspective and thinking around the need to have a traditional job, or for the self-employed to reframe your thinking around what work you can do and how you earn a living. Most importantly, you can lead the life you want by doing work you love based around your passions, interests, skills and natural talents and what could be better than this?
This is no ordinary career workshop
Due to the interest in portfolio careers as a result of Steve's internationally acclaimed Amazon best seller, Steve has revamped his previously well established portfolio careers masterclass, into an exciting new and dynamic event, focused around his knowledge as a global thought leader in portfolio careers development and key aspects of his latest book.

Steve will inspire you to not just consider how you can work for the three P's: passion, pleasure, and profit but also provide you with the practical tools and know-how to start creating your own portfolio career right now!
So, how would it be to…
Make the rest of your work life, the best of your work life?
Explore new ways of working and earning a living?
Change your thinking about what work you can do?
Derive income from different interests, skills, talents and passions?
Challenge the need to have a 'traditional job'?
Create a new 'blended working lifestyle' of your choice?
Love Mondays as much as Fridays!
Steve's Guarantee
Steve's portfolio careers masterclass is not about theory, but a mixture of highly practical, interactive, presentation and discussion based activities. Steve limits his numbers to have small select groups in order to achieve maximum interaction, engagement, impact and benefit for all delegates.
You will leave not just with with a greater understanding about portfolio careers but also having created your vision and started developing a personal action plan to create a successful portfolio career and blended working lifestyle of your choice!
Warning
Steve's portfolio career masterclass could be a totally transformational and life-changing day for you!  
What's also included
Refreshments on arrival and throughout the day.
Light buffet lunch.
All workbooks and materials.
Last but not least… a personalised, signed copy of Steve's internationally acclaimed Amazon best-seller Portfolio Careers – How to Work for Passion, Pleasure & Profit!
Your investment
Steve's standard masterclass price is great value at £495 but if you take prompt action and plan ahead you can benefit from these early booking offers:
Early bird single booking offer... book and pay in full by 16th February for only £425, saving you a whopping £70!
Early bird 'bring a friend' offer...book and pay for two or more people in full by 16th February and you each pay only £395, saving you a massive £100 each!
Interested or intrigued? 
Limited places only so don't delay. For full details and a short video of Steve sharing key information about this exciting day check out this link:
https://steveprestonthecareercatalyst.com/event/portfolio-careers-masterclass/ 
OR call Steve on 07973 826424 
Overnight accommodation required?
Please note there is excellent value, comfortable accommodation and a breakfast facility at the Lancaster Hotel on site. Also a small spa at minimal additional cost. All subject to availability and early bookings advised, as regular demand for accommodation, due to prime location close to M40, M25, regular visits from parents of students etc.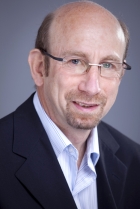 About Steve Preston
Top career coach, author and speaker, Steve is a global thought leader in portfolio careers development. His Amazon best seller 'Portfolio Careers' attracted global media interest resulting in radio show interviews, podcasts and journals, showcasing how instead of a job, you can earn a living working for the 3Ps of passion, pleasure and profit!