One day retreat
Phone:
0844 776 4744 / 0794 606 3120
Date & Time:
9th June 2018, 9.30am - 6pm
Cost:
£349.00 (Early Bird £249.00)
Location:
Down Hall Country House Hotel
Matching Road,
Bishop's Stortford
Hertfordshire
CM22 7AS
Email organiser
How is your year going?
Want to renew your energy? Goals feeling a little stale? Want to take stock of what you've achieved six months into the year?
That's exactly why we created the mid-year one-day Happenista retreat – to refresh, renew and recalibrate your goals for the second half of the year.
It's a great opportunity to reflect on the recent past, look forward to your next six months and come up with some solid plans to move towards reaching your personal and/or professional goals.
Walk away with a renewed passion and a can't-wait-to-get-started-again attitude.
What's in it for you?
You will leave the retreat with:
Time out to move out of overwhelm, to refresh, reflect and reimagine your life.
A clear, achievable plan for your year ahead that looks at your personal as well as professional life.
A network of like-minded, supportive working women to help you.
A reconnection with your authentic self.
A feeling of being renewed, revived and supported.
A deep sense of taking back control.
Arrival 9.30 for 10am start.
10am - Fear–less you. In this session we will focus on strategies for overcoming limiting beliefs, obstacles and fear that may be holding you back from fully stretching to reach your ambitions
Reimagined You. You will be introduced to some tools and prompts to stimulate some fresh thinking and re energise to finish the year strong.
12.30pm–1.30pm Lunch
1.30pm – A date with self. You will be given the opportunity to have a date with yourself. You can explore the sumptuous grounds in a meditative walk, curl up in a corner on a comfy sofa and reflect, or take the opportunity to use the spa. You will be provided with some tools to guide your reflection and make the most of this time of this important me time.
3.45pm – intentions into action. The final session will enable you to commit to the right goals that will give you what you need to finish the year strong.
6pm - Departure.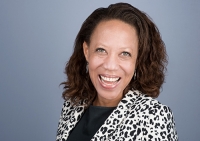 About Jenny Garrett
Jenny Garrett is an Award Winning Coach with over 11 years experience of running a Global Business.
Her mission is to transform the world for everyone, one empowered woman at a time. She uses her years of experience in coaching and leadership to inspire and motivate people, working with them to deliver career and life changing results.