Home

>

NLP and mindfulness - improving resilience in young people
NLP and mindfulness - improving resilience in young people
Date & Time:
19th - 20th May 2018, 9.30am - 4pm
Cost:
Self funding £150, funding by employers £175
Location:
Richmond House Holistic Rooms
Richmond Road
St Annes On Sea
Lytham St Annes
Lancashire
FY8 1PE
Email organiser
This two day training course is aimed at people working with young people who would like to learn basic mindfulness and NLP techniques to improve mental health and resilience in young people. You might be a teacher, therapist/counsellor, youth worker, volunteer, life coach or pastoral support within a school. Whatever your role, this course will give you practical strategies and techniques to use with a young person to support them in managing their emotions, improving behaviours, raising aspirations, increasing confidence and having a more positive outlook on life.
The course utilises mindfulness, NLP and psychological models in a practical way and you will be given opportunities to participate in the learning process by practicing the techniques with your peers within the training environment. The course includes materials that you can then use with young people within your role. The techniques will help you to develop your rapport and skills when supporting a young person and increase your knowledge and understanding about mindfulness and NLP.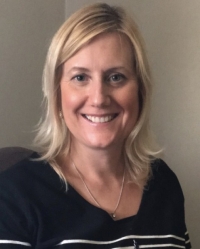 About Sarah Fletcher
I have 12 years of experience working with young people in therapeutic and educational settings. I believe that this training encompasses the best of NLP and mindfulness to use in a quick and effective way with young people. Helping them in becoming the best version of them as they learn to understand 'how they tick', and improve wellbeing.