Mind over platter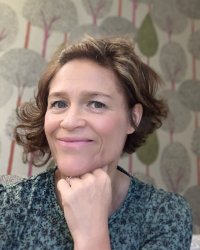 17th January 2020, 10am - 12.30pm
Early bird £20 until 3/1/2020, and then £25
Bourne End Library, Soho Room, Wakeman Road, Bourne End, Buckinghamshire, SL8 5SX
I am co-hosting this event with my gorgeous friend Tara, who is a Pranic healer and therapist. We share lots in common, including a life-long struggle with food.
More recently through our work, we have discovered different techniques that have helped to break the negative patterns around food that caused us both endless years of yo-yo dieting, misery, and low self-esteem.
Together we have designed 'mind over platter' a fun, practical and insightful workshop that will help you dispel the myths and misconceptions about losing weight and feeling good about yourself.
We have combined our different approaches and personal experience and think we've created an experience that could potentially be a game-changer! 
So, before your eyes glaze over, this is not another New Year gimmick, because we have a plan!
You will learn that diets simply don't work and that the only way of breaking the relentless cycle of disappointment is by increasing your self-awareness, and self-compassion.
We will share top tips and you can relax with a soothing breathing exercise and a short meditation.
You will leave feeling good about yourself, with practical takeaways (not Chinese of course!) that you can put into practice straight away. All this, in a warm, welcoming, and private space.
So, if you're feeling up for making a change and ditching those New Year resolutions for good, then we'd love you to join us and discover that you have the power to make your relationship with food and yourself a happy and healthy one.
Complimentary hot and cold drinks will be served.
Dress code: Anything comfy that you feel at home in.
You can pay by cash, card, or Apple Pay on the day, or online via Eventbrite here;
https://www.eventbrite.co.uk/e/mind-over-platter-tickets-87661687467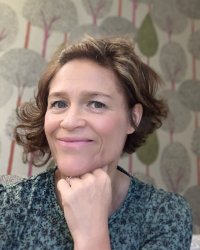 Karen is an experienced business, lifestyle and health coaching who has cracked the struggle of being unhappy with her own weight, having lost and maintained a 3 and half stone weight-loss. 'It's about our relationship with food and not the misery of dieting that works in the end and this is where coaching can be truly life-changing' she says.