Menopause coaching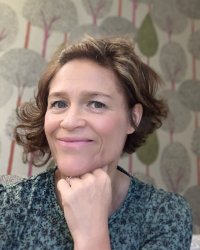 21st November 2019, 6pm - 8pm
Missenden Abbey Conference Centre, London Road, Great Missenden, Buckinghamshire, HP16 0BD
This is the first in a series of low-cost, high-value evenings designed to help women flourish and live their best lives during the menopause.
Why menopause coaching?
Feedback from my recent talks attended by more than 120 women tells me that more support and information is needed during the perimenopause and menopause, with several ladies saying they would welcome a coaching group to help them manage this stage of their lives.
What's in store?
In response, I am delighted to be hosting the first of these events in the beautiful lounge-style library at Missenden Abbey. If you're visiting for the first time, I know you will love the home-from-home feel there.
We will spend our time working together on key menopause topics including weight gain, brain-fog, libido, energy, and sleep. Using a number of group coaching techniques, I will facilitate rounds of high-quality conversations that will encourage you to think about anything that is an issue for you.
The process that unfolds will lead to new thinking, a desire to get things moving and make new plans. It is quite simply about having the support, time and space to do this.
Please be reassured that the session will be conducted in a private and confidential manner. This is a given.
Tea and coffee will be served.
Why come along?
For so many of us, the menopause occurs at a time when other big events are soaking up our time and attention, like caring for aging parents, not to mention the collection of other roles women acquire in life (yes, don't start me on the mother/wife/grandmother/daughter/aunty/admin/finance/cook/gardener/shoulder to cry on/careers advisor/peacemaker/local taxi...), and that's before we consider career and community roles.
No wonder we feel foggy and struggle with reduced energy and poor sleep! 
We also know that the menopause (for some) can be upward of 10 and sometimes 20 years, and so I passionately believe that menopause matters less about stage and far more about being able to gather yourself and feel equipped to put yourself back in the driving seat. I call this a virtuous circle that combines a sense of renewal and well-being strategies.
I believe that there is an unlived life in all of us and so it would be my absolute pleasure to help you start living yours.
20 places are available, offered on a first-come, first-welcomed basis.
Have a question?
Call/text me on 07887 824 209, or to browse or book, click on the following link - https://www.eventbrite.co.uk/manage/events/77279138985/details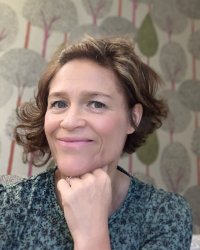 Karen is an experienced business lifestyle & health coach. She is also one of the 13 million women in the UK in menopause and healthier now than she was in her 40s. Taking a natural approach to wellbeing she knows that coaching can transform lives. 'A group experience where you're all in it together, makes that possible' she says.