>

Lightning process® training course
Lightning process® training course
15th - 17th January 2020, 10am - 2.30pm
Greengages Coffee Shop, Catherine Street, Salisbury, Wiltshire, SP1 2DQ
How can you use neuroscience to rebuild health?
By creating new neural pathways (brain connections), you are in effect rewiring how your brain works, creating new ways of thinking, feeling, and doing. The most empowering thing about this is that once you have overcome the original issues, you can then start applying these tools on different areas of your life that you want to change.
This three-day training course is designed to teach you how to reset your body's natural healing ability and to take back charge of your thoughts and behaviours. Please note that there is an application process and a cost to this course - please contact me for more information on 07817 885 810, or via email at nikkiemerton@hotmail.com.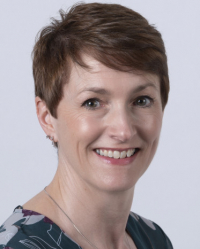 I'm a neuro-linguistic practitioner, hypnotherapist, life coach and Lightning Process® practitioner; empowering people to develop skills to become resilient, resourceful and self-reliant. Bringing about permanent and positive change. Enabling people to change habitual behaviours, resolve conflict and take back charge of their lives.