Lessons from nature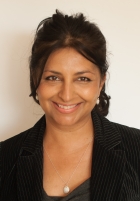 Phone:
01233 878474 / 07968 785714
Date & Time:
8th September 2018, 10am - 12.30pm
Location:
Blooming Green
The Mushroom Sheds
Loddington Farm
Linton, Nr Maidstone
Kent
ME17 4AG
Email organiser
Yvonne's series of experiential workshops are designed to inspire. They include a carefully selected range of activities for people with a desire to learn, grow and experience new things. Perfect for those who would like to enrich their lives, boost their confidence and enhance their wellbeing.
Lessons from nature is a collaboration with Blooming Green, the brainchild of Bek and Jen - an enchanting flower plot where seasonal flowers are organically-grown in the middle of a fruit farm in Kent. It's one of Yvonne's favourite, special places and perfectly illustrates the natural cycle of change and how being in nature benefits, mind, body and soul.
"Study nature, love nature, stay close to nature. It will never fail you." Frank Lloyd Wright.
Throughout history and across cultures people have looked to nature as a place of healing, inspiration and personal growth. This has never been more important than now, as we lead increasingly busy lives and career headlong into the digital age. Yvonne will explain how we can benefit from nature and the impact it has on our wellbeing. She will introduce you to a personal development tool based on the cycles of nature (Universal Cycles of Change), which can help you consciously create the life experiences you want.
Also includes: 
Short talk from Blooming Green founders, Bek and Jen, on what nature has taught them, how they manage change on the plot from season to season and how nature inspires them personally
Tips/ideas on what you can do in the autumn to visibly celebrate the season and its changes
Flower picking on the plot
Delicious cake and refreshments.
Group limited to 12 people. Payment in full required to secure booking.
Parking - in car park.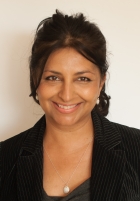 About Yvonne Fernando
As a NLP master practitioner and life coach, Yvonne supports clients through change to give them more confidence, help them become 'unstuck' and move forward - keeping them focused, motivated and on track. Sessions are designed to open up horizons and create new possibilities. Yvonne also runs a range of inspiring workshops for positive change.