>

Law of attraction course
Law of attraction course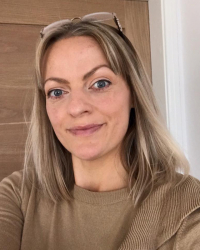 2nd - 30th November 2020, 7pm - 9pm
About this course
A spiritual - practical - transformational five week course:

Booking rapidly - very limited availability.
This course is a deep dive into the spiritual concept of the 'Law of Attraction' with practical techniques so that you can weave it into your everyday life for greater peace and success. 
It doesn't matter what you want to attract, it is all about energy so this course will work for you on all levels if you apply the learnings and are prepared to be outrageously open-minded (coming from a former sceptic, it's possible!). 
I love this subject as all my work is around emotional energy and what lies beneath (ie. the subconscious) which is the foundation for a truly deep understanding of how the law of attraction works for us. 
Take your chance to become a conscious creator and open your eyes, heart and mind to just how limitless and powerful we really are! We can do it together. 
Here are some of the elements that will be covered on this course:
Elements of this course 
understanding the law of attraction on all levels
energy constructs and vibrational attraction 
the ego, unconscious commitments and core beliefs
money energy
powerful visualisation
understanding what you really want: the receiving mode, flow and synchronicities
worthiness, self-care and unconditional love
the challenges and how to handle them
resistance – understanding the concept, its forms and how it blocks us
the art of alignment and inspired action
the power of emotions – how to handle the negative ones and harness the positive
Sshort guided meditation, written exercises and group discussion
This course will take place over five weeks, each Monday evening from 7-9pm from Monday 2nd November until Monday 30th November so it will be an empowering way to brighten up the dark nights! 
The places will be limited to just eight so that we can enjoy maximising the connection within the group of like-minded individuals and the learning. Places are booking fast!
Book your place, put your seatbelt on and get ready for your cosmic adventure of the universe and self-discovery!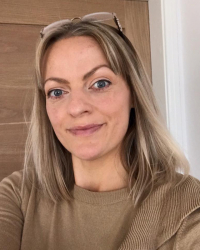 I help you work with emotional energy to shift the blocks in your conscious and subconscious mind that are holding you back from your full potential. This might be in any area of life from your business/career or your relationships (partners, family dynamics, colleagues). Amanda Green, Emotional Health Coach www.amandagreencoaching.co.uk