>

Kintsugi healing motivational talk/s
Kintsugi healing motivational talk/s
22nd October 2019, 7pm - 9.30pm
£47 (early bird price); full price £57
Culloden Estate and Spa, Bangor Road, Holywood, BT18 0EX
Do you feel stressed most of the time?
Are you putting on a brave face for the world?
Do you wonder if you will ever feel good again?
This unique motivational talk will help you make sense of difficult and challenging experiences, so you can move through them effectively and begin to fully enjoy life.
Come along and discover how the ancient Japanese Art of Kintsugi can help you design a strong, confident, and satisfying future. Kintsugi, literally translated as 'golden joinery', is the patient, thoughtful, skilful process of repairing precious broken pottery with gold, making it stronger and giving it a unique beauty.
Early bird discount applies before 13th September; full price applies after that. Price includes welcome drinks and printed/electronic materials.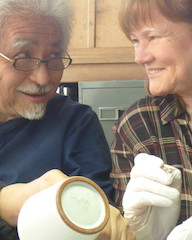 Michelle has studied Kintsugi with an 83yr old Japanese Master, who gave her a deep understanding of how to apply the process of thoughtful repair to human pain and brokenness. Those insights, combined with the study of modern neuroscience and many years experience in mental health and suicide prevention, inspired her to create Kintsugi Healing.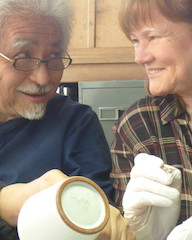 Hosted by

Michelle McMaster