>

Influences - what has influenced your life?
Influences - what has influenced your life?
27th March 2020, 10am - 4pm
Life Coaches, NLP Practitioners and trainees
£98 (or two for price of one for public sector employees)
Wokingham Waterside Centre, Thames Valley Park, Reading, Berkshire, RG6 1PQ
Influences workshop - 27th March, Reading, Berkshire.
Creative techniques are a wonderful way of exploring ourselves, our thoughts, and our patterns, enabling us to look more deeply and more intuitively into what has shaped our lives and what is getting in our way.
When we are truly 'lost for words', using creative techniques to express what we mean provides a unique opportunity to make new associations, gain new perspectives, and delve deeper into the heart of the matter.
Influences
Explore what's influenced you, where your beliefs and values came from, and how your experiences have helped shape you. Uncover what is still serving you well and what is getting in your way.
This workshop centres on exploring what has influenced us over our lives to date. Where have our beliefs and values come from and they still serving us well? What are we still carrying around with us that we are no longer consciously aware of, but may be causing a feeling of burden or 'weight'? Depending on the workshop, we select from a range of techniques such as the following;
We explore gender and where our sense of being a 'girl' or a 'boy' came from and what expectations this puts upon us. How has this affected our behaviour over the years, what might we have moved away from, and what might we still be clinging to that is no longer helpful?
Our favourite story as a child, or the books or films we were drawn to, tell us something about ourselves, but we rarely explore what that is. Here, we have the time to think about the messages we were attracted to and briefly capture them in our own 100-word story, and we build upon this new insight to creatively explore how it's showing up in our lives today.
Our life experiences also influence who we are today and using a wonderfully simple and creative technique we capture, in one place, all our greatest experiences be they happy or not so happy. This hugely cathartic expression of all that has gone before helps us to see our resilience, our ability to overcome, recognises our strengths and acknowledges our happiest moments. And it opens up an opportunity to look at what, if anything still needs to heal, what we are still carrying around with us and what we can now safely let go of.
In each workshop, in support of the main theme, we introduce a variety of tactile and creative techniques that provide prompts or metaphors to help you explore the topic and provide the mental stimulus to find new associations and insights that develop new pathways of thinking.
Every workshop also includes an activity that takes us outside to get some fresh air and feel the power of nature and the perspective it gives us. We use nature and creature ideas as another medium to experience how movement aids the thinking process and how changing our environment supports our ability to reflect.
To book, visit https://www.chrysalis-awakening.me.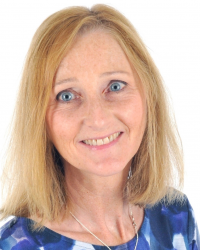 These workshops are delivered by Christina Bachini and Lindsey Wheeler with over 50 years coaching experience between them. Coming from diverse backgrounds in psychology and business, Christina and Lindsey offer a wonderful blend of practical & highly effective examples that help people find new insights. https://www.chrysalis-awakening.me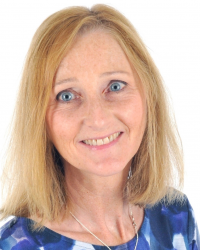 Hosted by

Lindsey Wheeler