>

How to coach with NLP: Blended Zoom
How to coach with NLP: Blended Zoom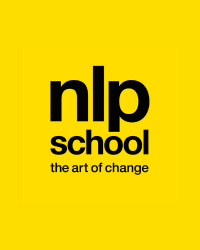 24th - 26th March 2021, 9.30am - 5pm
Life Coaches, NLP Practitioners and trainees
If you're looking to learn NLP, become a coach, start learning NLP coaching skills or simply want to undertake some personal development and live a happier life, this is the perfect course for you. Learn more and book at nlpschool.com.

This three-day course taught by Robbie Steinhouse teaches the fundamentals of NLP coaching and includes other coaching skills such as mindfulness, transactional analysis and more.

The course is true to the premise that NLP and coaching share a fundamental purpose: to help people live happier and more fulfilling lives. 
What you'll learn:
NLP - What is it and how it began, the background vision and ethos and where NLP is now.
Coaching - What it is (and what it isn't), how it informally began in the 1970s and has since blossomed into a major business and personal development tool. We cover how to professionalise your practice and how coaching fits with NLP.
Transactional Analysis (TA) - As created by Eric Berne, we cover the basics of this revolutionary tool for understanding human communication and go further into it as the course develops.
Mindfulness - Its background and what is it, where and how it might have begun and what are the benefits of mindfulness. We thread mindfulness practice and state management throughout the course.
What is Coaching?
Broadly speaking, coaching is about facilitating someone else's thinking and helping them learn "on the job" so that they can continue to grow and learn afterwards. We consider that all of the principles, tools and techniques described below are essential tools for coaches to understand and have at their disposal.
On this course, coaching is taught experientially. We will help you set the coaching frame, and you will get to practice each technique as both the client and the coach. We believe that this is the best way to learn the techniques and, more importantly, make them stick.
Rapport and influence - The OED defines rapport as, "A close and harmonious relationship in which the people or groups concerned understand each other's feelings or ideas and communicate well." Relationships are vital to real success in any field and are doubly so for working in a coaching context. Trust and understanding are essential for coaching to be successful.
We teach active listening (as oppose to listening waiting to speak) and cover the use of language both verbal and non-verbal and how it can be used to both influence and understand the personalities, motivations and life approaches of individuals within the team.
Core coaching competencies - Good coaching is supported by basic principles and best practice, such as powerful (non-judgemental) questioning, direct communication and meeting ethical guidelines. Coaching is a skill that is increasingly valued within the workplace because it avoids the hazards of authoritarian or micromanagement, and helps individuals flourish in their skills, satisfaction and productivity.
You don't need to be a 'coach' to coach - the ideas and methods can be used equally by teachers, parents, friends and managers.
The Meta Model - This is the original model of NLP, containing a distillation of the wisdom and practice of two of the world's greatest therapists, Fritz Perls and Virginia Satir. It is a way of examining language for signs of false, limiting, negative and hurtful thinking, and of challenging and changing such thinking. Think of it as supercharged Cognitive Behavioural Therapy.
Goals and outcomes - Part of effective management and coaching (and daily life!) is about planning and goal setting. If a goal is not congruent then the chances of it being reached are lessened.
We teach NLP's Well-Formed Outcome process which gives a series of principles to maximise the likelihood of a goal's success and can neutralise the most common mistakes. The process is scalable, from small decisions to major projects, and adaptable so that you can easily do it informally.
The Logical Levels - Values and Motivation. Have you ever had someone on your team who you found difficult to manage? Intelligent questions can unlock a person's value system, people are reluctant to act against their values and keen to contribute if their values are met.
We give keys to a simple process you can use to unlock people's enthusiasm. You can apply the ideas easily into a normal conversation or make them part of a formal process. Either way, this works powerfully in goal planning, negotiations and relationship or team building.
Perceptual Positions - A necessary part of management is helping members of your team gain perspective. From NLP, Perceptual Positions is a powerful model you can apply to improve difficult working or other relationships with individuals and in groups. This tool is widely used in conflict resolution and negotiation and is superbly effective, it allows the user to step confidently and assertively into each of three different perspectives rather than simply entrenching into their own position.
Attention training - Every day we will present exercises to develop focussed attention, which you can apply in all kinds of work and life situations. These exercises are also valuable as a means of relieving stress.
Pacing and leading - Good coaching and communication is necessarily about understanding and harnessing the power of timing. We teach methods to gently guide your client into a state where they are open to learning.
Calibration - This is a tool for developing a deep understanding of others which you can use again and again in more advanced NLP and Coaching practice – and in everyday life.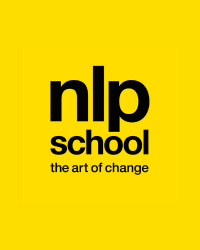 Robbie is one of Britain's leading NLP trainers and coaches. He delivers all of the training at NLP School in London and is also on the faculty at NLP University in California. In addition to being an NLP Master Trainer he is also an ICF certified coach and his work ranges from delivering in-house leadership programmes to coaching private clients.