Hello summer
Phone:
01233 878474 / 07968 785714
Date & Time:
30th May 2018, 2pm - 5.30pm
Location:
Blooming Green
The Mushroom Sheds
Loddington Farm
Linton, Nr Maidstone
Kent
ME17 4AG
Email organiser
The first day of summer can often pop up without us noticing and if we're not careful, can fly by before we know it. Take time to welcome in this summer with hello summer, a brand new workshop inspired by the success of Yvonne's enduringly popular hello workshops, which run at the start of the year.
Hello summer is designed to give you the chance to review the year to date and plan for your summer. As you progress through the seasons, it's important to keep track of where you're at and look at what you want. Held at Blooming Green - an enchanting flower plot that provides seasonal flowers, organically-grown on a fruit farm in Kent. This special place, with a relaxed ambience is perfectly-poised for journaling, surrounded by the sights, sounds and scents of nature. The session winds down in a wonderful way with a private flower-picking session, so you'll get to take away a beautiful hand-picked bunch of flowers to celebrate the start of summer.
You'll work using creative journaling and creative visualisation techniques in a relaxed way. Yvonne has used this process personally, with families, teams and small groups for many years. Everyones always loves it and finds it of great value.
Hello summer is suitable for anyone that is new to creative journaling as well as those that have done it before. As you look back on the last few months, explore your feelings and create direction, you'll find yourself in a great place to start your summer.
Scrummy cake and refreshments included as well as a journaling book and short relaxation session, to leave you feeling positive, relaxed and inspired. Group limited to 12 people.
If you already have one of Yvonne's creative journaling books, please deduct £5 from the price.
Parking - in the car park.
More creative journaling workshops throughout 2018:
Creative journaling - wonderful you - Sunday 30th September, 5.00-8.30pm
Hello 2019 - dates tbc.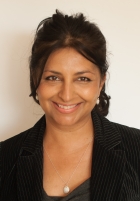 About Yvonne Fernando
As a NLP master practitioner and life coach, Yvonne supports clients through change to give them more confidence, help them become 'unstuck' and move forward - keeping them focused, motivated and on track. Sessions are designed to open up horizons and create new possibilities. Yvonne also runs a range of inspiring workshops for positive change.