Home

>

For the greater good
For the greater good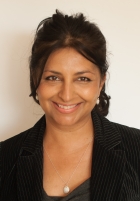 Phone:
01233 878474 / 07968 785714
Date & Time:
27th April 2019, 10am - 4pm
Location:
The Retreat Animal Rescue
Cripple Hill
High Halden
Ashford
TN26 3LJ
Email organiser
Yvonne's experiential workshops are designed to inspire. They include a carefully selected range of activities for people with a desire to learn, grow and experience new things. Perfect for those who would like to enrich their lives, boost their confidence and enhance their wellbeing.
For the greater good is a special workshop which promises to be insightful, thought-provoking and energising. You'll experience the rewards of contribution in this loving and caring environment. The Retreat Animal Rescue is an inspiring project which offers much needed support to all animals - farmed, domestic and wild. It's a place close to Yvonne's heart (two of her rescue cats came from here) and somewhere she finds transformative and uplifting.
The workshop starts with a brief introduction from Yvonne on the benefits of volunteering and contribution (there are more than you may realise) and how they fit into a balanced life. Plus, you'll meet The Retreat's founder, Billy Thompson, to hear about how he's living a life true to his values, and some of the very special stories about the animals on site.
With a focus on the benefits of volunteering, you'll get the rare opportunity to spend the main part of the day paired up with staff members to help with caring for the animals (but no tasks you're uncomfortable with). Please be prepared to 'muck-in'.
There will be time in the afternoon for you to ask further questions and an engaging exercise around appreciation and gratitude, which is always good for the soul.
You're bound to leave with the emotional feel-good factor that naturally accompanies doing good, and possibly a whole lot more.
Light refreshments will be supplied, and you can purchase lunch at the onsite Vegan Cafe, which is run to fund the Retreat. Visitors are asked to avoid bringing their own food.
Please wear comfortable, relaxed clothing with flat shoes or boots (it's a working site so you might get mucky!) Max group size 20. Children under 16 must be accompanied by an adult.
There is no fee to attend but you may like to make an optional donation to The Retreat at the end of the day, to support the welfare of the animals.
Onsite parking but please mind the animals!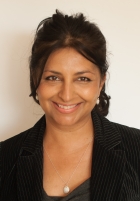 About Yvonne Fernando
As a NLP master practitioner and life coach, Yvonne supports clients through change to give them more confidence, help them become 'unstuck' and move forward - keeping them focused, motivated and on track. Sessions are designed to open up horizons and create new possibilities. Yvonne also runs a range of inspiring workshops for positive change.