>

Creatively explore the face we show the world and the one...
Creatively explore the face we show the world and the one we keep hidden
24th April 2020, 10am - 4pm
£98 (two for one for public sector employees)
Wokingham Waterside Centre, Thames Valley Park, Reading, Berkshire, RG6 1PQ
Creative techniques are a wonderful way of exploring ourselves, our thoughts, and our patterns, enabling us to look more deeply and more intuitively into what has shaped our lives and what is getting in our way.
When we are truly 'lost for words', using creative techniques to express what we mean provides a unique opportunity to make new associations, gain new perspectives, and delve deeper into the heart of the matter.
Explore the faces you choose to show the world and the face you choose to keep hidden. Release your shadow-energy back into your life in a positive way.
All of us, probably, have two faces. The external persona, that behaves and speaks in a certain way, that conforms to a set of rules, that externally expresses the beliefs and values we live by. However, we all have a hidden face, a shadow-self, that is often a lot less nice, less forgiving, less kind, and that we can often hear as our inner voice. There is nothing wrong with this. It's normal. But it can also be exhausting. If we are struggling so hard to keep the dark side of our shadow-self hidden, it is a form of energy that we are not able to expend in any other way.
Using creative techniques, we help you to elaborate on the face you show the world and help you notice and acknowledge the face you keep hidden, providing you with an opportunity to bridge the 'gap' between the two or merge them to become 'one whole' and release the shadow energy back into your life in a positive way.
In each workshop, in support of the main theme, we introduce a variety of tactile and creative techniques that provide prompts or metaphors to help you explore the topic, and provide the mental stimulus to find new associations and insights that develop new pathways of thinking.
Every workshop also includes an activity that takes us outside to get some fresh air and feel the power of nature and the perspective it gives us. We use nature and creature ideas as another medium to experience how movement aids the thinking process and how changing our environment supports our ability to reflect.
To book, visit https://www.chrysalis-awakening.me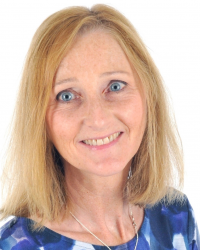 These workshops are delivered by Christina Bachini and Lindsey Wheeler with over 50 years coaching experience between them. Coming from diverse backgrounds in psychology and business, Christina and Lindsey offer a wonderful blend of practical & highly effective examples that help people find new insights. https://www.chrysalis-awakening.me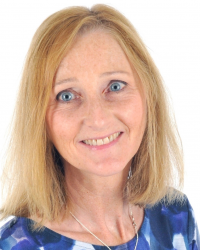 Hosted by

Lindsey Wheeler