>

Creative self-development
Creative self-development
15th November 2019, 10am - 4pm
25% discount early bird price - £98
Wokingham Waterside Centre, Thames Valley Park Drive, Reading, Berkshire, RG6 1PQ
Wondering what has shaped your life so far, or what your beliefs and values really are? Wondering what is getting in your way of having the kind of life you want?
Feeling foggy about why 'who we are' affects our self-esteem and confidence as we find it harder to think clearly, harder to make plans and stick to them, and can feel weighed down with our lives?
The key to lifting the fog is understanding ourselves better, what makes us tick, what our beliefs and values are, and what we stand for in life.
We use creative techniques as a wonderful way of exploring ourselves, our thoughts, and our patterns. It enables us to look more deeply and more intuitively into what has shaped our lives and what is getting in our way today.
Using creativity for self-development
When we are truly 'lost for words', using creative techniques to express who we are and what we mean provides a unique opportunity to make new associations, gain new perspectives, and delve deeper into the heart of the matter.
Don't worry, you don't have to be 'creative' to get the benefit from these workshops!
It's not about how well you paint. It's about using colour, nature, shapes, writing and familiar things to explore and integrate your own experiences and find a deeper understanding of yourself.
This workshop is suitable for;
Individuals wanting to know more about themselves and develop a better understanding of what has shaped them, their beliefs, and values.
Coaches, counsellors, therapists undergoing training or fully qualified, who are wishing to explore how creative techniques unlock a deeper conversation with their clients.
Mindfulness, yoga, pilates, arts, and teachers in other affiliated fields who work with the whole person.
The three workshops in this series are;
20/09/19 - Relating - how do we relate to ourselves and others in our lives?
18/10/19 - Influences - what's influenced us; where did our beliefs and values come from?
15/11/19 - Faces - what face do we show the world, and what face do we keep to ourselves?
Book now for the early bird price until 31st July 2019.
To book, visit https://www.chrysalis-awakening.me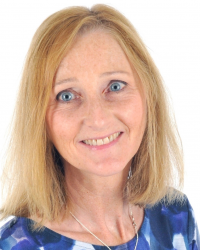 These workshops are delivered by Christina Bachini and Lindsey Wheeler with over 50 years coaching experience between them. Coming from diverse backgrounds in psychology and business, Christina and Lindsey offer a wonderful blend of practical & highly effective examples that help people find new insights. https://www.chrysalis-awakening.me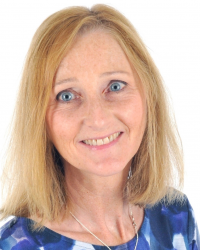 Hosted by

Lindsey Wheeler