Home

>

Creative journaling - finding balance
Creative journaling - finding balance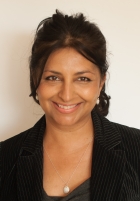 Phone:
01233 878474 / 07968 785714
Date & Time:
7th April 2019, 1pm - 4.30pm
Location:
Clewards
Market Place
Charing
Kent
TN27 0LR
Email organiser
This specially-themed workshop is suitable for anyone that is new to creative journaling as well as those that have done it before. We'll be looking at finding balance. It's a chance to explore what balance means to you and how you can create a more balanced life.
To achieve balance, you need to assess what's important to you. The demands of life can pressure you into making choices that can pull you off balance. This can have a detrimental effect on your habits, relationships, health and career.
You'll be working with the Wheel of Life (a popular personal development tool). The wheel is powerful because it provides a visual snapshot of how your life is currently. Your wheel changes day-by-day and year-by-year. Answering yes or no to different choices and priorities can move you towards being in balance or out of balance. Taking time to reflect on where you're at and what you want is extremely valuable, while finding balance can support you in achieving a more satisfying, energetic and joyful life. Only you can determine what balance means to you.
Held in the relaxed and cosy setting of Yvonne's home practice, on a Sunday afternoon, with friendly pets in residence. It's the perfect time and space to review your Wheel of Life and make decisions on where and what you want to focus on. A delicious, home-cooked vegan snack and drinks are included as well as a short relaxation session, to leave you feeling, relaxed and inspired.
Groups limited to four people. If you are new to creative journaling, please call Yvonne to discuss the course content prior to booking. Please note the £80 cost assumes you already have a journaling book. If you would like a new journaling book please allow an additional £5.
Further creative journaling workshops later in the year:
Introduction to creative journaling - Sun 14th April, 1pm-4.30pm
Hello Summer - Sun 9th June, 1pm-4.30pm
Hello 2020 - Sun 5th, Sun 12th and Hello Again Sun 2nd Feb, 1pm-4.30pm.
Parking in Market Place.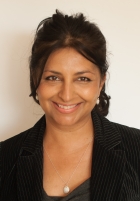 About Yvonne Fernando
As a NLP master practitioner and life coach, Yvonne supports clients through change to give them more confidence, help them become 'unstuck' and move forward - keeping them focused, motivated and on track. Sessions are designed to open up horizons and create new possibilities. Yvonne also runs a range of inspiring workshops for positive change.