Home

>

Creative journaling - dare to dream
Creative journaling - dare to dream
Phone:
01233 878474 / 07968 785714
Date & Time:
25th March 2018, 1pm - 4.30pm
Location:
Clewards
Market Place
Charing
Kent
TN27 0LR
Email organiser
Designed for anyone that has already attended one of Yvonne's creative journaling workshops (or something similar) and would like to continue journaling. Working in small, intimate groups which are always relaxed, inspiring and very supportive.
In this specially-themed workshop, you'll get to explore some bold questions, which will steer you away from your usual way of thinking. We'll delve into some 'what if?' questions, wild thoughts and contemplate things you may never have considered or even dared ask yourself. This session will be expansive, creating a free space for you to dream big. Imagination is the order of the day, no rules, no barriers, no boundaries.
"Without leaps of imagination, or dreaming, we lose the excitement of possibilities. Dreaming, after all, is a form of planning!" Gloria Steinem.
Creative journaling allows you to explore your feelings, freely and expressively. You will use different mediums for doing this (eg. colour, doodling, poetry, words, pictures etc). By observing what you are drawn to and reflecting on it, you will notice patterns and gain more insights in yourself, how you really feel and what you want.
Held in the relaxed, cosy setting of Yvonne's home practice with friendly pets in residence! A delicious, home-cooked vegan snack and drinks are included as well as a short relaxation session, to leave you feeling relaxed and inspired. Groups limited to four people.
If you are new to creative journaling, please call Yvonne to discuss the course content before booking. Please note the £75 cost assumes you already have a journaling book. If you would like a new journaling book please allow an additional £5.
Parking - in market place
More creative journaling workshops will run throughout 2018:
Hello summer - Wednesday 30th May, 2.00-5.30pm
Creative journaling - wonderful you - Sunday 30th September, 5.00-8.30pm
Hello 2019 - dates tbc.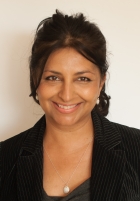 About Yvonne Fernando
As a NLP master practitioner and life coach, Yvonne supports clients through change to give them more confidence, help them become 'unstuck' and move forward - keeping them focused, motivated and on track. Sessions are designed to open up horizons and create new possibilities. Yvonne also runs a range of inspiring workshops for positive change.