>

Changing career: How to make the rest of your work life the...
Changing career: How to make the rest of your work life the best
I want to ask you a powerful question... Can you imagine how it would feel to wake up looking forward to your week ahead, doing work you love and focused on making the rest of your work life the best of your work life? Wouldn't that be great?
If you are now considering a career change, are stuck and want some inspiration and nuggets to help you start the process, and how to achieve clarity over what to do next in your career, this is a must-attend free webinar.
This is not my usual presentation style webinar. It will be a live interview with a fascinating case study, Phil, who chose to walk away from their well-paid job in the midst of the first Covid pandemic lockdown. It will be followed by a live Q&A session for you to field key questions around changing careers. 
I will also be sharing details of a crazy one-time special launch offer to join the group cohort on my new 'Winning Through Career Change Six Steps to Fulfilment in your Career & Life' course, which could be the catalyst to achieve your breakthrough career change! 
The Covid pandemic, along with furloughs, has given rise to a whole new breed of people who have had time to rethink their careers and lives. Many are now challenging how they feel about their job or career and looking to find more meaningful work and fulfilment. 
Does this resonate with you? Don't want to spend your life thinking 'what if'? Intrigued? 
Find out more and register for your place at courses.steveprestonthecareercatalyst.com.
Please note, as this is a special live event, places are limited. So, please book and aim to show up live to have an opportunity to get involved in the session. 
Hope to see you there!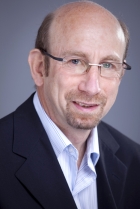 Steve Preston, leading career coach, career transition specialist, internationally acclaimed author, speaker & creator of breakthrough career & personal development courses.