>

Chakras, sisterhood and circle
Chakras, sisterhood and circle
20th May 2021, 10.30am - 12pm
£15 per session (£70 for block of 7)
Healing Time, 3-5 Cross Street, Birkenhead, Merseyside, CH41 5EJ
My circles are designed to take you on a healing journey through the elements and chakras to help you understand your energy better, gently remove energy blockages and create a blank canvas for any areas you wish to transform. 
In other words, I'm here to help you sort some sh*t out and start realising how much potential you waste on fear of being yourself. You are pure magic in a skin suit - you better believe.
I come from experience of keeping myself small and fearing expansion. So I know professionally and personally the many ways you may be self sabotaging... and I'm sending help.
Come and be the youest you, you've ever been. It's safe and it's time. 
My approach to circle uses the 7 chakras and 4 elements (Air, Fire, Earth, Water) as a framework for identifying thought patterns, emotional or behavioural challenges and helps you to heal these issues through coaching and guided healing work. 
You will be starting with the Root and working your way to Crown. Each week we will be looking at key themes relating to each energy centre and how the elements relate. 
Plus how blockages or imbalances can and are showing up for you…. and, importantly, how to shift these blockages 
Key themes:
Root - insecurities and fears
Sacral - womb, emotions and passion
Solar Plexus - confidence and personal power
Heart - forgiveness and self compassion
Throat - authenticity and self expression
Third eye - trusting your intuition
Crown - trusting the Universe has your back
You can book all 7 sessions together or dip in and out according to your current energy needs.
Each session is formatted slightly differently but includes:
sharing experiences
chakra and self love coaching
energy healing
movement
breath work 
grounding techniques
lots of love and laughter
Book at www.clarissas.co.uk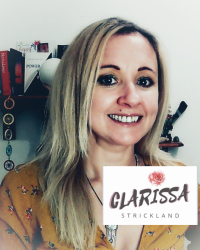 Clarissa is a women's self love coach, womb healer, reiki teacher, meditation instructor and ex nurse. She utilises all these skills to help support women through the barriers preventing them from meeting their true potential. Clarissa has held space for many women in circle, 1-2-1 and group events for many years.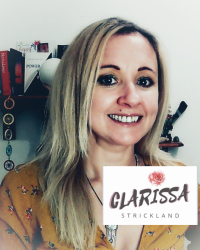 Hosted by

Clarissa Strickland