Breathe better
19th October 2019, 10am - 12.30pm
Charing Surgery, 1 Surgery Close, Charing, Kent, TN27 0AW
Yvonne has created a series of NLP and health workshops focused on different aspects of health and how NLP can help. Breathe better is all about the simple act of breathing. We all appreciate the essential need for breathing, but many of us don't make the most of this precious function.
This workshop will help you to become more aware of how you breathe and enable you to make conscious changes to improve your breath.
Yvonne has invited Antonia Boyle, NLP Master Practitioner and Yoga Therapist with over 40 years' experience, to run the workshop. Antonia brings a combination of her expertise in NLP, yoga and relaxation techniques to this event, which is practical, informative and life-enhancing.
Whatever stage you're at, this workshop is designed to improve your breathing so that you can breathe better. Antonia will repeat certain techniques and introduce some new ones. The format will include:
Simple exercises to help you become more aware of your breathing
Physical aspects of breathing and how different breathing patterns affect you physically and mentally
Step-by-step training and practical experience to change breathing patterns and your mental state
Easy-to-remember meditation techniques with breath at their foundation
How using specific breathing patterns can create even better rapport with others.
Please wear loose comfortable clothing. Refreshments included.
Parking in surgery car park.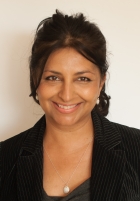 As a NLP master practitioner and life coach, Yvonne supports clients through change to give them more confidence, help them become 'unstuck' and move forward - keeping them focused, motivated and on track. Sessions are designed to open up horizons and create new possibilities. Yvonne also runs a range of inspiring workshops for positive change.