>

Bounce forward - personal resilience retreat (online)
Bounce forward - personal resilience retreat (online)
6th - 7th June 2020, 9am - 1.30pm
Life Coaches, NLP Practitioners and trainees
Two morning sessions packed with elegant strategies to help you become more resilient and overcome trying times.
About this Event
During this difficult time when we are all facing the unknown, we wanted to create something to help you combat the feelings of the stress, overwhelm and anxiety many of us are feeling.
A more resilient you
It's time to start...
Gaining the strategies that you need to be resilient.
Banishing overwhelm and approaching stressful situations with clarity.
Developing the ability to respond well to, and learn from, challenging times.
You need this retreat if you want to...
Develop a deeper connection with yourself or others.
Manage your mood and outlook.
Take back a sense of control and hopefulness.
Is this retreat for you?
In this live retreat, delivered over two half days, our experts will introduce you to strategies and skills to develop your resilience toolkit so that you feel confident and able to cope with and recover from life's difficulties. We have many years of experience crafting transformational retreats and this one will be no different.
These sessions won't just be an expert talking at you, we'll be asking you to take part in practical exercises and live discussions to start putting into practise what you've learnt.
Two morning sessions packed with elite strategies to help you become more resilient and overcome trying times
Schedule
Saturday 6th June
9am – Welcome and Resilient You

We begin with a powerful visualisation connecting you with your inner compass and then coach Jenny Garrett using her experience of coaching to guide you to consider your current resilience levels, and what you want to change for the better.


10.30am – Break
11.00am – Your Inner View

This experiential session, facilitated by coach Jackee Holder, will explore the relationship between your inner and outer nature. Drawing from the nature on your doorstep, you will set off with a series of writing prompts designed to explore your own relationship with nature and the connections with your own interior. Consider this a short adventure into the wild nature of who you are.


12.30pm – Break
12.40pm – Managing Your Energy – Health Resilience

Registered nutrition professional Deborah McTaggart will introduce you to morning energy boosters to set your day up better
1.10pm – Closing Thoughts
1.30pm – Close
Sunday 7th June
9am – Welcome and framing of today
9.30am – Rewrite Your Story

Dawn Ellis will help you explore your inner story and how you can convey that outwardly. How your story is helping or hindering your ability to be resilient. Your beliefs based on the stories you tell yourself – change the story, change the outcome and change your life.


11am – Break
11.30am – UnglueYou®

Coach Andrea Watts will help you use images in a collage to unlock your unconscious, overcome challenges and release your potential.


1.00pm – Action Planning, What Next and Closing Thoughts
1.30pm – Close
What previous retreaters have said:
"I appreciate the insight provided by each facilitator. I felt I learnt some valuable lessons about resilience and reframing negative situations to influence positive outcomes. I am truly motivated to take these tools to the next level and apply them in my daily life so that I can enhance my personal life and the life of others. Thank you!" Vanes Cassells
"A virtual retreat – sounds odd – but is amazing and refreshing through the power of Zoom; in fact I may not have attended a physical retreat; it has shown me the importance of topping up my own resilience levels in the company of inspiring women – I feel ready to bounce forward into the 'new normal' thank you." Jenny
How to Book
A live, online, group session with four experts to help you overcome stress and overwhelming situations.
At these tough and uncertain times, we believe we're all in it together. We would like as many people to benefit from the retreat as possible.
So for every place booked, we are delighted to offer you another absolutely free. So you can invite a friend, colleague or family member to join you.
The early bird fee of £99 includes your pre-work materials and workbook, and the full inspiring and practical retreat. The price will increase to the full price of £249 on the 30th May.
Find out more about out retreat facilitators and book here.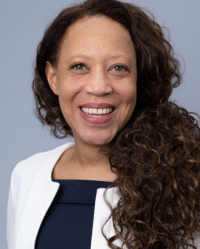 Jenny Garrett is an award winning coach with over 11 years experience of running a global business. Her mission is to transform the world for everyone, one empowered woman at a time. She uses her years of experience in coaching and leadership to inspire and motivate people, working with them to deliver career and life-changing results.