>

Accredited women's circle facilitator training
Accredited women's circle facilitator training
3rd May - 26th July 2021, 7pm - 9pm
£550 payment plan available
I have kept this course simple, relevant, evidence based where appropriate and to the point. You can use these skills for many different types of circle from paid Moon Circles, to voluntary peer support groups. 
The bare bones knowledge that will set you up from day one on the right track is all included in my course. So you can get started (upon certification and obtaining insurance) hosting your own online or face to face women's circles with complete confidence and give client trust that you take your circles seriously. You want to be supporting as best you can.
Your skills will just keep on growing after that when you put your knowledge into practice.
You will be training in Circle with other ladies hungry to make a difference and help support women.
Please register your interest by email: circletraining@clarissas.co.uk
You will receive an email with further information about the course and applying.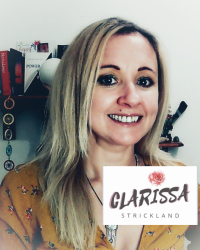 Hosted by

Clarissa Strickland